A 34 year old Spanish man has been arrested at his home in Beniaján (Murcia), for a date rape in Torrevieja which is alleged to have taken place last November.
The man is said to have met his victim through a well-known dating application following which, on a meeting at her home he drugged her drink after which he raped her.
The couple had dated on two previous occasions before the 28 year old French woman invited him to dinner at her home.
During dinner everything seemed normal but the woman began to feel dizzy and disoriented. As she did so the man became affectionate and had sex with her, convincing her that the discomfort was caused by the alcohol that she had consumed.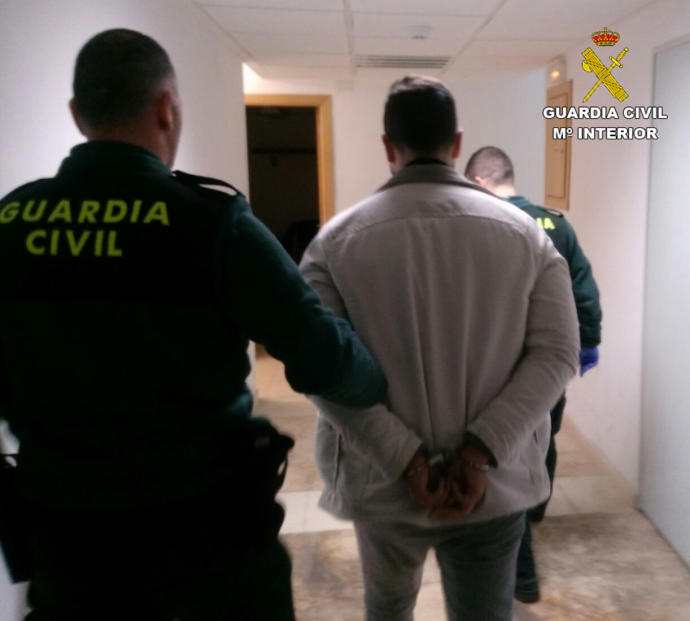 In addition to being dizzy, the woman said that she was also feeling aroused so she consented to a sexual relationship. However, she began to feel ill, so she asked her companion to take her to the doctor. The man, far from helping her, took the first opportunity to leave, so after he had done so she called 112 and ask for help.
Once in the hospital, she was subjected to various tests to determine her condition, undergoing toxicological and urine analysis, which showed positive, detecting amphetamine usage. The victim explained that she was shocked by the result, as she is not a consumer of any type of drugs.
After she then returned home with a friend, she found that her previous male companion had washed all of the glasses used during dinner, but he had left all of the used plates and cutlery dirty, and still on table where they had eaten.
The woman complained to the Civil Guard, suspecting that she could have been drugged. She explained that she had only drunk a bottle of beer during dinner but that her guest was insistent that it be finished.
Halfway through drinking the beer she began to feel light-headed, despite not having more than a couple of sips of the drink.
She also provided the results of the tests carried out at the Hospital
Which agents from the Judicial Police Team recognised as a "drug of love", a type of "ecstasy" widely used in the 70s, which can give a powerful of dizziness and disorientation.
After almost two months investigating the alleged sex offender, the Torrevieja agents were able to gather sufficient evidence to make an arrest, to search his home and his two vehicles.
Several boxes of medicines were found which could be connected to the alleged assault, as well as a large amount of pornographic content on his mobile phone, which is still being analysed by the agents, in case there had been any recording made of the victim.
A spokesman for the Guardia Civil said that he does not rule out that there could be more victims who were also drugged against their will by this man.
Following his arrest the man has been placed at the disposal of the Court of Instruction No. 2 in Torrevieja, where he was detained in custody as the alleged perpetrator of a crime of sexual assault and public health.