Every year in autumn the local bars and restaurants of Guardamar del Segura organize, together with the Town Hall, a tapa-festival which lasts 4 weeks, this year starting on the 20th of September and going on till 12 November.
They call it "Tapas con Historia" because every year they choose a different theme from the past and this year it is "La Edad Moderna", the period roughly between the 15th and 18th century. And that's why one of the activities organized during the festival will be a craft fair in the style of that period, during the weekend of 3, 4 and 5 November.
The Town Hall has invited the craft association Amata to organize the fair, to make sure that all participants are real craft people, selling only what they have made themselves. They will set up their stalls in the Avenida de los Pinos, next to one of the beautiful parks of the town, named after the queen Reina Sofía.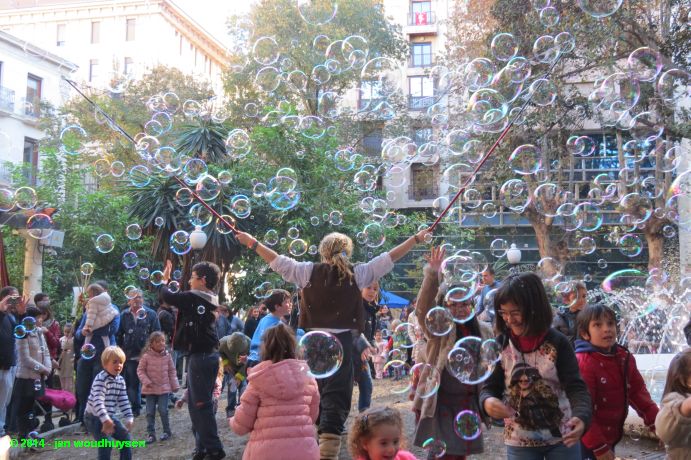 There will be a wide choice of good quality hand made goods, from pottery to sturdy leather bags, toys and lamps, crazy hats and jewelry in silver, ceramics and wrought iron. You can make your own little bowl or cup at the potters wheel and there is a workshop for making sheets of recycled paper.
In one corner you can dress up in style to make a photograph (with your own camera or telephone) and for the smaller visitors there will be puppet theater, workshops, a Ferris wheel, games and soap bubbles.
A funny magician and a dancing bear will visit the fair and every evening there is a juggling show with fire. And when you've seen the fair and bought what you want, you can visit the bars and restaurants that take part in Tapas con Historia and have a drink and a tapa for 2 euro a go.
The coast of Guardamar del Segura is one of the few areas along the Mediterranean that can boast of real dunes covered with pine trees. In one of the many parks you can visit archeological excavations, with finds from Phoenician times, and remnants of an old mezquita. So there is plenty to see, do and eat in Guardamar.
The craft fair opens on Friday the 3rd of November at 6pm and stays open till 9pm or later. On Saturday and Sunday you can visit the fair from 11 am till 9 pm. More information, also in English, on 639 979 678. You can look at photographs of other Amata fairs at www.amata.es.