The summer season came to the end with the final match for the Wasps in the South Alicante League Spitfire Division and with club's Summer Knockout Finals.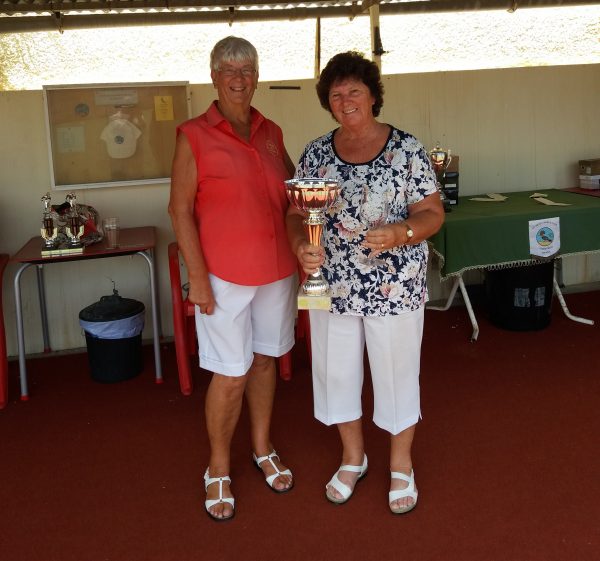 The league finished on a good note with a home win for the Wasps against San Miguel Moors.Dave Davies with Florence and Mike Edwards once again lead the way with a 25 shots to 14 win whilst Dawn Taylor and John Taylor with Norman Adcroft prevailed with a 22 to 14 shots advantage.Wins also came from Brian Fraser,George Richardson and Jean Cooper by 21 shots to 18 and by a one shot margin Sheila Chorley,Pat Moore and John Ball 16-15.With the overall shots being 106 apiece the Wasps achieved a 9-5 points win.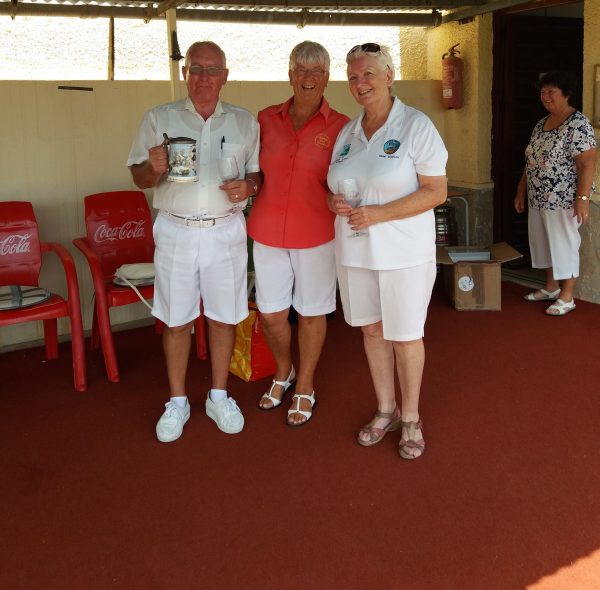 The Summer Knockout finals saw Joy Gardiner defeating Pat Reilly in the Mixed Singles. In the Brian Rourke 2-4-2 Alex Morrice and Irene Mangan were victorious over Sue and Vic Mahomet.
In the popular Mr & Mrs competition Pat and Trish Reilly gained a scottish victory against Mike and Florence Edwards.
Finally the "Football" competition played over a number of weeks was won by Jo Elkin,Dave Davies and John Ball
Thanks to the owners of the Rinks Jim and Lyn for the excellent service given to us this year and to all of the Club Committee for their commitment to the club in the past year.
All the players may now have a rest over the next few weeks and be ready to start action again in September ready for the start of the Wnter Season