Torrevieja's councillor of Tourism, Fanny Serrano and the deputy mayor and councillor for the ​​Economy in Cartagena, Ana Belén Castejón, announced last Tuesday that they have launched a joint initiative to promote tourism in the two cities which will include reciprocal offers, as well as a calendar that is planned to give visibility to "the complementary aspects" of activities that are available in both municipalities.
The objective of the arrangement is to take advantage of the very different "tourist synergies, that are available. In Cartagena they can offer the visitors from Torrevieja access to archaeological sites and historical centres, while the Torrevieja tourist office will make available ecotourism routes for the Natural Parks and the Lagoons at Torrevieja and La Mata, "said Serrano.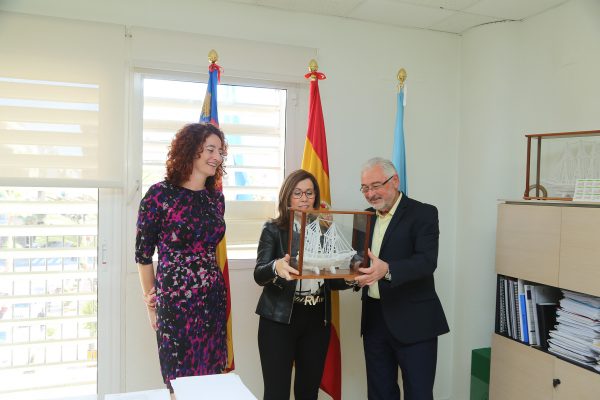 Torrevieja's councillor, accompanied by several members of her staff, will visit Cartagena on 2 March. "This is a starting point from which we want to develop our relationship over time, thereby intensifying our collaboration," she said, following which "there will be a visit of tourism experts from Cartagena to Torrevieja" since "it is easier to show exactly what is available first hand," she said.
Cartagena's deputy mayor said that she mainly wants "the foreign residents and visitors who live in Torrevieja for long periods of time to get to know the cultural and archaeological sites that are available in Cartagena and come to visit us on a regular basis.
She would also like to see Torrevieja's foreign residents "participating in events such as the celebration of Norway National Day, which would be very positive for us because it will allow us to promote our heritage, "she said.
In addition, "we will exchange our calendar of events and introduce school and senior tourism groups. Our offers complement each other perfectly and we must take advantage of them, "said Serrano.