Ukulele legendary star George Formby became apprentice jockey at trainer Thomas Schofield's Epsom based stables, where he raced professionally, aged 10, the youngest ever professional jockey to this day. Formby, who died in March 1961, was removed from formal education at the age of seven – and became a stable boy in Wiltshire; at Middleham, Yorkshire and in Ireland. Formby, who weighed less than 4 stone, had his first ride in public on 6th April 1915 at Lingfield Park, at a time he was recovering from mumps. "The show had to go on", said Formby at the time, riding his mount Eliza, named after his mother. Trainer, Mr Scholfield, said George Formby, like most small boys, has a fondness for sweets and pastry – a diet that had a tendency to make fat – a jockey's greatest enemy! In 1915 Formby appeared on screen, taking the lead in the film 
By the Shortest of Heads
, a thriller in which the Wigan born star played a stable boy. Formby outwits a gang of villains and wins a £10,000 prize, after successfully winning a race.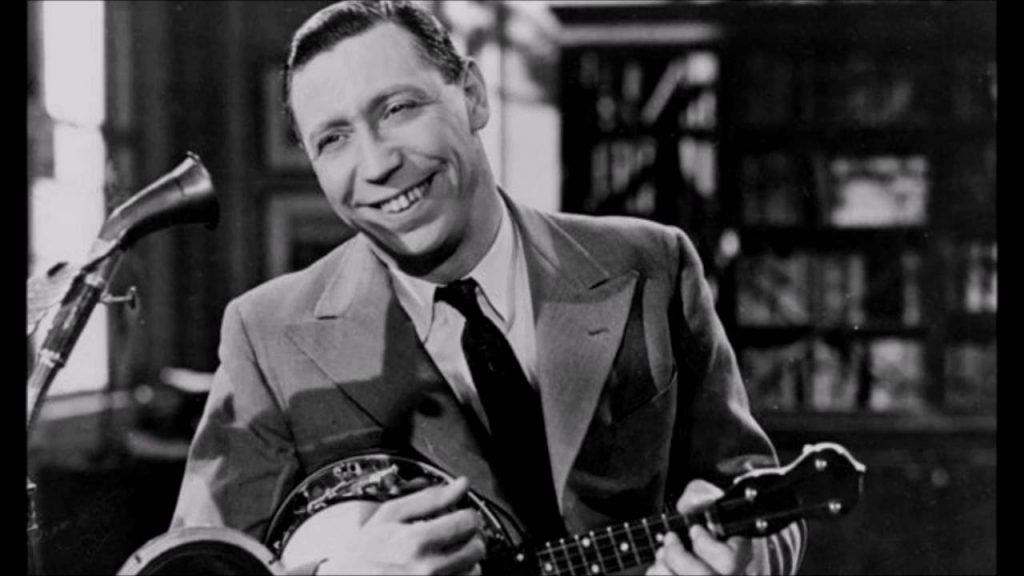 Also in 1915, with the closure of the English racing season, due to the First World War, Formby moved to Ireland, where he continued as a jockey, until November 1918. Formby, who never won a race, finished second on Philander in two races in 1918. Formby had a spell with trainer Johnny Burns, who trained at the Naas in Ireland and Ayr, Scotland. Formby's father, a wealthy racehorse owner, sent five horses to be trained by Johnny Burns – enabling George jnr would get some rides. Along with Eliza, horses included Father Creeper, Iron Orb, Philander and Skookem Joe. Formby, nicknamed "Cloggy" – being from Lancashire – returned to England and raced for Lord Derby at his Newmarket stables, continuing as a jockey until 1921. George Formby, a three year old chestnut gelding, trained by Hugo Palmer and owned by Chelsea Thoroughbreds-Ukulele & Partners, is named in honour of My Little Stick of Blackpool Rock, Leaning on a Lampost and When I'm Cleaning Windows star Formby. The post
Ukulele star 'Cloggy' George Formby remains youngest jockey, age 10
appeared first on
Horse Racing Tips and News
.