Jávea Players have been well-known for over 40 years for their varied productions including a few musicals, but not for a while: that is about to change as the next show is the iconic My Fair Lady.
Aileen Lightfoot is Musical Director. "I have been involved in music since the age of seven, playing violin in orchestras from age 11." In Spain she has conducted various amateur operatic shows and also conducts two choirs.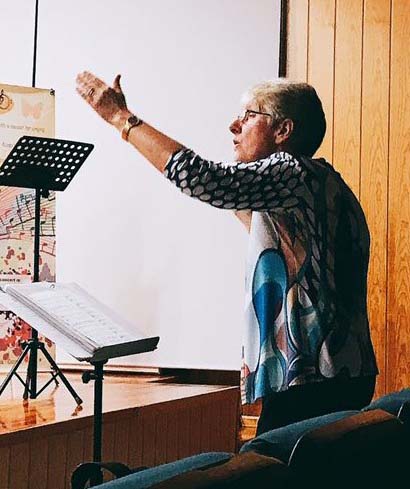 Asked which genre she prefers: "I love all types of music: musical theatre brings its particular challenges, but is equally as rewarding as choral concerts."
The Choreographer is Graciela Kaplan, an Argentinian, who started dancing at the tender age of four, so she certainly has plenty of experience! She was Principal Ballerina for 12 years with the Northern Ballet Company, based in Leeds, until she stopped dancing in 1996. "I had the privilege to dance with Rudolf Nureyev and perform all the leading roles in the classical repertoire."
Since moving to Spain Graciela has concentrated on Pilates, but also helped with choreography for previous Jávea Players' productions. "This one is perhaps the most challenging to date."
My Fair Lady will be performed on 13th April in Capitol Theatre, Rojales at 19.00. Tickets 12€.
See myfairladycostablanca.com and www.TorreviejaInformation.com/myfairlady