Eight Nobel Peace Laureates have sent an open letter to leaders of Spain and Catalonia supporting the calls for mediation and negotiations toward a peaceful resolution of the current standoff.
Whither Now Democracy in Spain? Mediation and Dialogue or More Violence and Alienation?
An Open Letter to Spain and Catalonia
We watched with growing concern the rising tension between Madrid and Catalonia in the lead up to the October 1st referendum regarding the future of Catalonia. Neither side is free of errors in dealing with the process, which did not start with this referendum but instead seven years ago with the Constitutional Tribunal invalidation of the 2010 autonomy statute passed by the Spanish Parliament.
While little has been done by the central government since then to adequately address the simmering issue, we would not have predicted the extreme and unhelpful measures emanating from Madrid in response to the referendum. The scenes of police brutality, violence and the use of rubber bullets against the Catalonian people on October 1st are not anything we would have expected in today's Spain.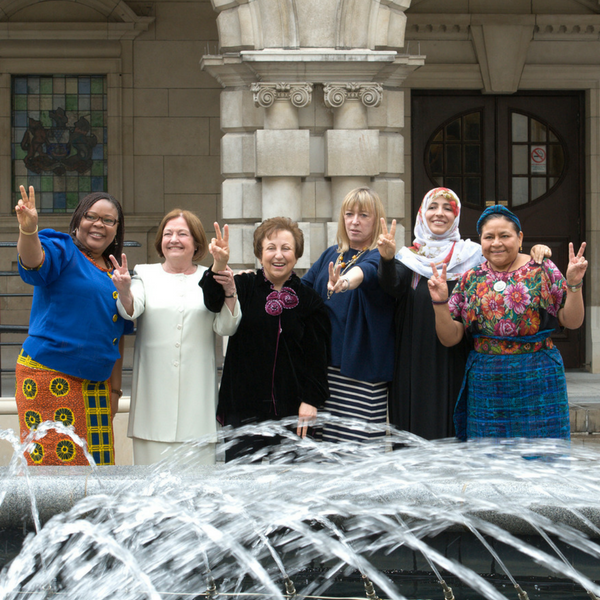 We have joined leaders around the world in condemning the use of force in Catalonia – yet we see the apology of the Spanish government of that violence as a step in the right direction. Yet so much more needs to be done. And time is short.
While we do not take a position on constitutional issues, we believe that mature democracies find ways to allow freedom of expression. Other nations have done so with separatist referendums carried out, for example, by Scotland and by Quebec. In each case the "no" vote won. Scotland remains part of the UK and Quebec part of Canada. We believe that violent responses by a central government to desires for free expression of a citizenry only further heighten hostility and create disaffection where it might not have existed previously.
We support the calls for mediation and negotiations toward a peaceful resolution of the current stand-off between the Spanish government and Catalonia. A people who feel repressed seldom go quietly into the night.
cc European Commission
Jody Williams, Nobel Peace Prize (1997)
Mairead Maguire, Nobel Peace Prize (1976)
Betty Williams, Nobel Peace Prize (1976)
Adolfo Perez Esquivel, Nobel Peace Prize (1980)
Rigoberta Menchu Tum, Nobel Peace Prize (1982)
President José Ramos Horta, Nobel Peace Prize (1996)
Shirin Ebadi, Nobel Peace Prize (2003)
Tawakkol Karman, Nobel Peace Prize (2011)