The Civil Guard has broken up an organisation that was dedicated to making claims for food poisoning in the hospitality sector, where they preyed on holidaymakers who were staying in local hotels.
After months of investigation the officers raided six homes and two commercial properties in the Balearic towns of Calviá and Palma following which they made seven arrests, all of which were UK Nationals, on suspicion of leading a ring specializing in fraudulent food poisoning claims.
The network controlled a team of "negotiators" who were sent out to local hotels in search of tourists, offering to help them process the claim and explaining what documents they needed to produce.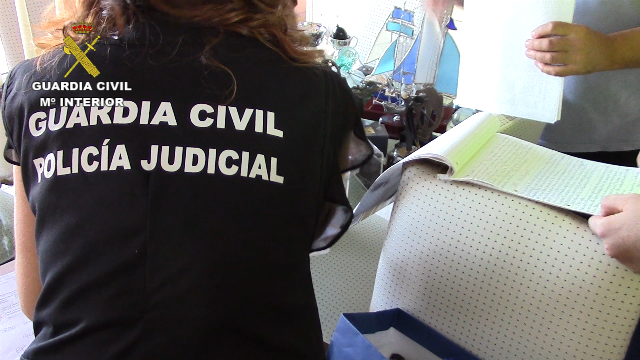 Although the group is said to have mainly operated on the island of Mallorca, where the hotel industry estimates that it has been scammed out of some €50 million, their activities also extended to other popular destinations, where the sector was cheated of a further €10 million.
The operation began at the end of May, when the Civil Guard received several complaints from managers and directors of hotels in the tourist area of ​​Alcudia in which they claimed that British tourists were fraudulently claiming compensation for alleged poisoning during their holidays from hotels where they were staying on an all-inclusive basis.
These tourists were encouraged to make the false claims by a group of people who convinced them it was 'easy money', and who offered to process the claims once the holidaymakers had returned to their country or origin, usually the United Kingdom.
This practice is said to have been in place for a number of years with 160 food poisoning claims filed by British travellers to Mallorca in 2015, for a combined compensation of £3 million (€3.3m). The following year, there were nearly 400 similar claims worth a total £8 million (€8.7m). In 2018 a spokesman said the claims have spiralled out of control with the scam now worth approximately £60 million.
Following complaints from hoteliers the Civil Guard began to monitor a number of regular claimants resulting in the arrest of the 7 Britons.
ON searching the premises the Guardia seized corroborating documentation, together with financial details of the operation, as well as a number of computers that were removed for analysis.