Approximately 75 people took part in the "Bike for Life 2018" which started and finished at the Olympia Pool and Garden Bar, Mil Palmeras on Saturday afternoon, was followed by Paella and an afternoon of entertainment from No Limit duo and Johnny Scott
The route was about 10km, starting at The Olympia Bar Mil Palmeras, through Lo Monte camp site and on to Bar UK Pilar where there was a stop for liquid refreshments. It was then back to The Olympia for the start of the post-ride activities which included an aqua disco in the pool.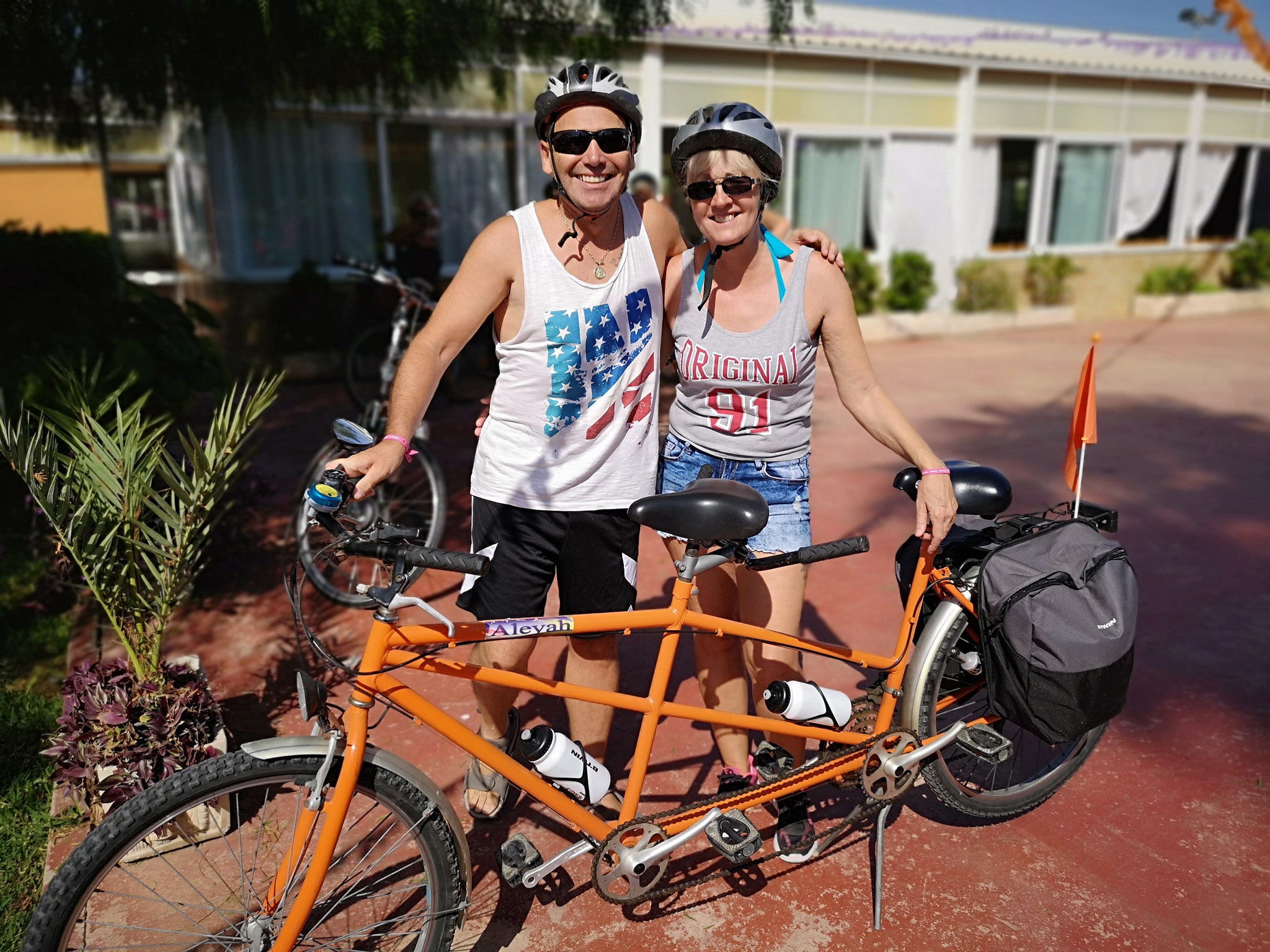 Thank you to David from Costa Blanca Bike Hire for all his support, to the marshalls, the Policia Locale and to all the staff at The Olympia Bar.
Many more people arrived during the afternoon where they continued to raise funds through additional sponsorship, raffle, tombola and donations.
In total the event raised over 2,500 euros for Maria and the Pink Ladies/Panthers on behalf of the AECC early detection cancer charity. Thank you to everyone who took part for their generosity and support.