By Tony Mayes
Portsmouth couple Kye and Tracey White knew they had a mammoth job on their hands when they decided to start a new life in Spain and bought a bank repossession terraced home which had been totally wrecked by vandals and squatters.
But little did they realise that important details had been withheld from them during the purchase which has meant that Tracey has had to return to the UK to sell their motor home to finance expensive extras.
And one thing that has really upset them is the refusal of the electricity supply company Iberdrola to connect the house in Los Balcones, near Torrevieja, unless they fork out between 1,000 and 2,000 euros for a new electrical connection/meter box in the street for an entire group of five houses.
Kye said: "Apparently the box is long out of date and new EU rules dictate that old ones have to be replaced. It's fair enough to be asked to pay a contribution towards the cost, but to pay the entire bill is ridiculous. Iberdrola has us over a barrel, they are saying unless we pay the lot we get no electricity."
"The old box has no lock and anyone, including children could open it. Inside are live electric wires and it's obviously dangerous. Iberdrola should have come along and done the work and, if necessary, bill all the affected home owners, not single us out to pay the lot simply because they have us over a barrel," he added.
Kye and Tracey, aged 34 and 40, have worked tirelessly putting the house into some sort of order, transforming the three bedroom two bathroom house into a home. They had to install a new bathroom and kitchen, put in new plumbing and electrics, all of which had been stripped out or wrecked, plus an entire redecoration.
But they are still without electricity. As luck would have it the couple had one break. Their neighbours happened to be Rafael and Mary Restrepo. Rafael is the pastor of a local church, the International Christian Assembly. They quickly realised the couple were in big trouble with their new home and have been helping them for several months, providing them with water and cooking facilities.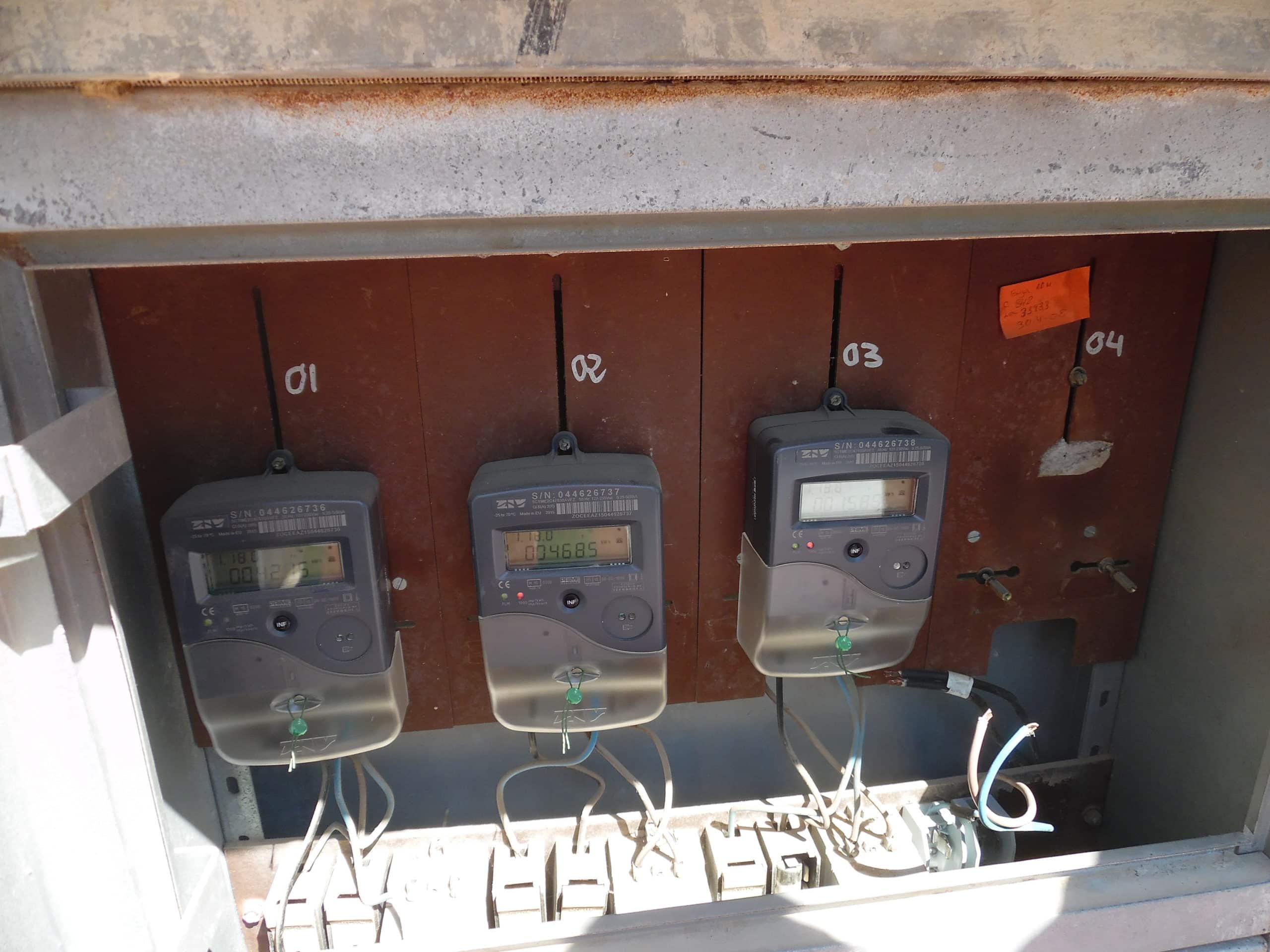 Rafael commented: "We hear of people getting into real problems when they buy in Spain but it's now happened right on our doorstep. Iberdrola's attitude over this is immoral. We know that the electric box is old and needs replacing but we all should pay our fair share, not the unfortunate person who first goes to Iberdrola. They come along to fit all their new money-saving smart meters at their expense but not the boxes. Spain is not a third world country but sometimes people here are treated as if it is."
Kye and Tracey bought the house for 65,000 euros (about 50,000 pounds) through an estate agent which worked alongside a solicitor. They now suspect that the solicitor was working for the agent and not in the interests of the buyer. Although the bank gave an assurance that the property was being sold debt free, there was no disclosure that there would be additional unforeseen costs.
There was no hint they would have to pay for a new electrical box and there was also no warning they would have to pay additional costs of water connection. Said Kye: "We contacted the water company and got men to install the meter which cost us a lot more money but when we turned the taps on there was no water. They hadn't joined the interior pipe to the meter. We were then told we had to get someone in to do that ourselves."
"On top of that the solicitor told us we had to pay 350 euros to queue jump to get our NIE number so we could buy our home otherwise we would have to wait three months. That would have delayed our purchase."
He added: "We feel we have been ripped off all the way and I am considering engaging another solicitor to investigate whether the estate agent, solicitor or bank have acted illegally in failing to fully disclose all these extra costs before we bought."
Rafael and Kye stressed how easy it is for people buying in Spain to end up paying far more to buy a house than they were expecting either by a deliberate non disclosure or by people led to believe a solicitor is acting for them while instead they are acting for the agent.