Crevillente based Helen's Trucks has been in business now for over 17 years, their continued success based on smaller loads and light removals, as well as the movement of goods between the UK, Spain, France and Portugal.
Helen and Robert make up the team along with Mick and Peter.
Helen's Trucks provides a personal, friendly, quality service which Helen and Robert both believe is very important. The pair insist on meeting their customers face to face, even when providing those initial estimates. "That way we can find out what the customer really wants and also what he actually needs," said Helen.
If it is not possible to deliver a customer's goods straight away, or if a client needs to have his items stored temporarily, the company has secure, containerised storage available at very good rates, dealing with both short and long term availability. The warehouse is also fully alarmed and insured for everyone's peace of mind.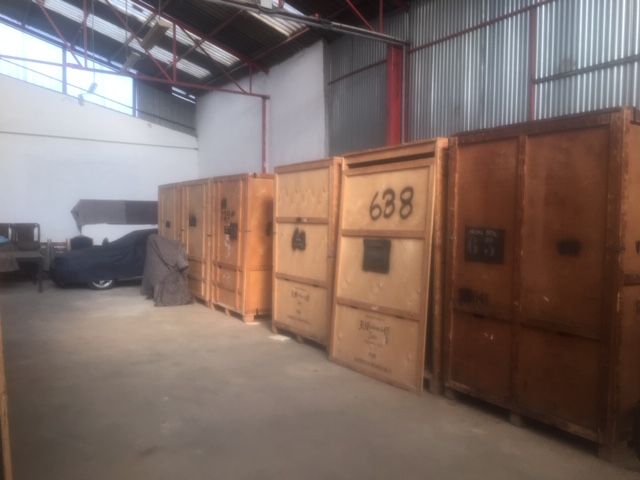 Wrapping and packing can also be undertaken by Helen's Trucks but if you prefer to carry out the work yourself they can supply all of the necessary materials, cartons, bubble wrap and tape.
All items within a removals consignment are itemised, the entire load is always kept together and never split and an complete inventory is produced, thereby ensuring an accurate record.
Helen has just recently moved to larger premises within Crevillente, as the company is now also dealing with freight loads and storage for a new Costa Blanca company, providing Solar panels and systems for hot water and using Helens Trucks as their storage facility.
Helen's Trucks offers you the flexibility of being able to pick up at short notice. It also provides you with that personal service, providing that human touch in meeting your needs.
Helen summed up the Helen's Trucks philosophy saying, "It's all about making moving easy and stress free."
You can contact Helen's Trucks on 965 400 616 or 667 815 081 and email at helenstrucks1@yahoo.co.uk. There is also a website at www.helenstrucks.com and Facebook by searching for at Helens Trucks.