The Supreme Court of Appeal has confirmed the 14 year prison sentence awarded to Charlie Bevill-Warcup for the murder of his partner in San Miguel de Salinas in September 2014, dismissing the prosecution's request to increase the penalty by changing the charge from homicide to murder.
The prosecution had filed an appeal before the Supreme Court (TS), asking that the case be considered as a murder because the aggravating circumstance of premeditation had not been taken into account, however, the defence prepared by the lawyer Iván Lorente, refused to accept the accusation. As such the TS has now finally confirmed that the case was a homicide.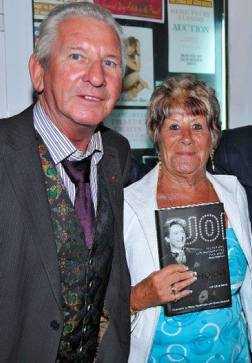 Bevill-Warcup is said to have been under the influence of alcohol at the time that he beat Rosemary Broadwell, his 76-year old former partner, to death with a walking stick after an argument said to have been about money. The murder took place at la calle Bohemios de la urbanización Balcón de la Costa Blanca, in San Miguel de Salinas.
Two days after the incident he drove her to a secluded area in Algorfa where he tried to bury her body in a shallow grave, covering her with branches, before reporting her disappearance to the Civil Guard.
However he ended up confessing the crime to the Guardia Civil in March 2015.