The Royal British Legion Orihuela Costa Branch, has hosted it's second Veterans' Breakfast Club on Tuesday 31st August, 11 am, at The Hi Life Restaurant in La Zenia.
As always, the premises are conducive to the Club activities, and the flexible support and co-operation from Gino and his team is appreciated.
The morning began, once again, with half an hour of gentle, but optional, exercise, led by Ann O'Donnell, who put the participants through some seated gentle exercise.
Following a well-deserved continental breakfast, 35 participants then enjoyed a talk by Sarah Griffiths, General Manager of Mi Casa Care.  Sarah spoke about dementia, describing the symptoms before raising awareness of attendance allowance that can be claimed in Spain. She then spoke about local support via Charities, Statutory Agencies, and Mi Casa Care.
The theme of the presentation was the promotion of independence and choice during which she highlighted some of the support available.
The purpose of the RBL Veterans' Breakfast Club is to promote social contacts and reduce isolation and loneliness within the Veteran Community.  Over 30 of the 35 people attending were Veterans and/or immediate family members.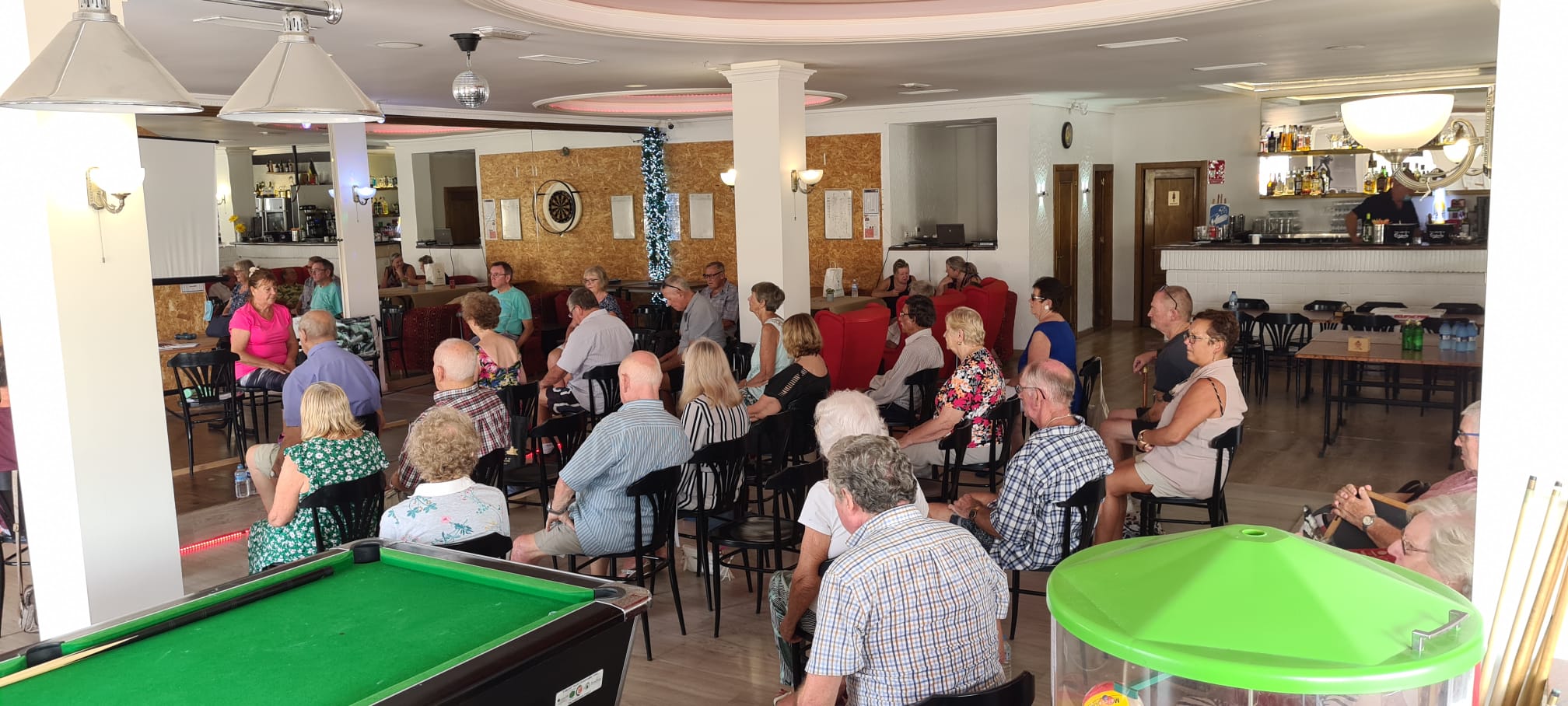 Having given service for their Country, it is an honour for the Royal British Legion in Northern Spain to support the Veteran community in this small venture.
The next Veteran Breakfast Club event will be held on Tuesday 28th September at 11 am, same venue, same format. The speaker will be David Minto, retired UK Social Worker/NHS, ex Welfare Officer of Help at Home.  David will be identifying the allowances/benefits available to those of us living in Spain, post Brexit, plus he will also clarify the workings of the care system here in Spain.
To reserve a place, please contact Sandie Coates on 645 290 078 or sandysandy1979@outlook.com