Preparing for a visit to Chiang Mai and still haven't completed your bucket list? There are so many beautiful things to see, so be sure not to miss anything. Thailand's Northern Capital lies amongst the highest mountains and has many things to offer for the curious minds. It gives you an opportunity to have a glance in the Thai culture, religion, nature, and enjoy the tasty local foods. One thing is sure:you will be absolutely amazed by the overal experience.
Whether you are looking for things to do with locals in Chiang Mai or get some Instagram-worthy photos at the most touristic spots, you will not be dissapointed. Here are some of the top things that you should include in your bucketlist!
Mae Sa Waterfall
If you feel like you want to refresh because the weather can get pretty hot, then head to the Mae Sa Waterfall. Here, you can enjoy the sight of nature and swim. The impressive waterfall has a small pool, so make sure that you bring your swimsuit. Knowing that it is highly popular among locals will make you put it on top of your list. There are lots of frienly vendors there, preparing traditional and tasty foods. If you feel like you want to step away from the crowd, climb to the upper levels. There are less or no people above the fifth one.
Try Khao Soi Gai
If you are a real foodie looking for some tasty traditional food to try, then this is the thing that will amaze you. Khao Soi Gai is a tasty coconut curry soup. You will love how the different tastes are mixed, starting from chicken, to noodles, and raw onion. This traditional dish is served in any restaurant, so you will not have to search for a specific place.
Visit An Elephant Park
What can be more fun than hanging with these fellows? There are many sanctuaries that foster elephants and don't allow any abusive practices. Riding them is not allowed, but you can spend time interacting with them and getting to know more about the Asian elephants. Despite for being educational, you will get a chance to hang with the elephants and see how loving creatures they are.
Don't Miss The Wats
Chiang Mai is known for being the Thai province with the largest number of wats. Wats are the typical Buddhist temples that you can find in every corner. During your trip you will probably get inside many, as the city has over 300 wats. The most significant temples can be found in the old town. It is like an open museum, so make sure that you assign enough time here.
Be sure to visit Wat Chedi Luang, located in the heart of the city. It dates back to 14th century and is currently the tallest in the Old city. One of the experiences that tourists highly appreciate is the Monk chat. You will be so happy to find out that you can speak with the monks and enhance your knowledge. Despite for sharing their daily routines and culture, they will be happy to talk about anything. Actually, they find chatting with strangers a nice way to improve their English and get to know more.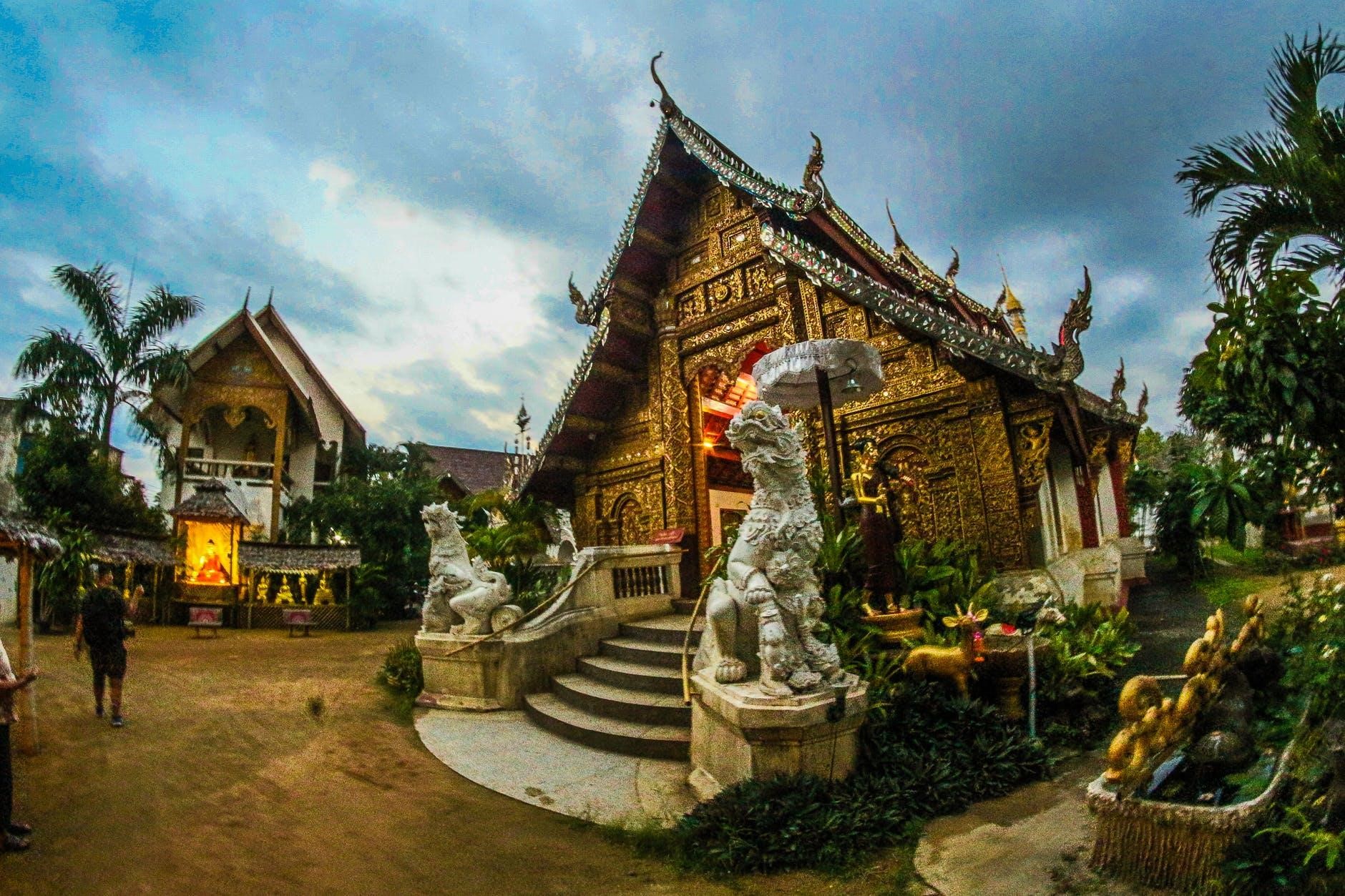 Pamper Yourself With Thai Massage
Thai massage is wide-known, so it is a must on your bucketlist. Don't worry about spending too much money, because you can find some pretty good prices for massages. You would want to consider a facility run by ex-prisoner women, which have been trained to do massages in order to improve their inclusion. Safety should not worry you, because this is a very common practice.
Doi Inthanon National Park
The animal lovers will be so happy to find out that this national park is a home to 362 different animal species. Also, it is the ultimate place for bird spotting. Not only animal lovers will find this place amusing, but the ones greedy for knowledge as well. The historic significance attracts many people as well. For a long time, it has been home for the Northern Hilltribes. Also, there are monuments of The Kings and The Queen as well.