The Ultra-right party Vox might be a relatively newcomer to the local political scene but little seems to change as former Air Force General, 67 year old Manuel Mestre Barea, the number one candidate on the party list of nominations to Congress, has upset local activists by relegating Asunción Aniorte to number two on the Orihuela Municipal list and replacing her with his nephew, José Manuel García Escolano.
"Nepotism in it's pure state," according to one follower, although there would seem to have been no response from Aniorte herself.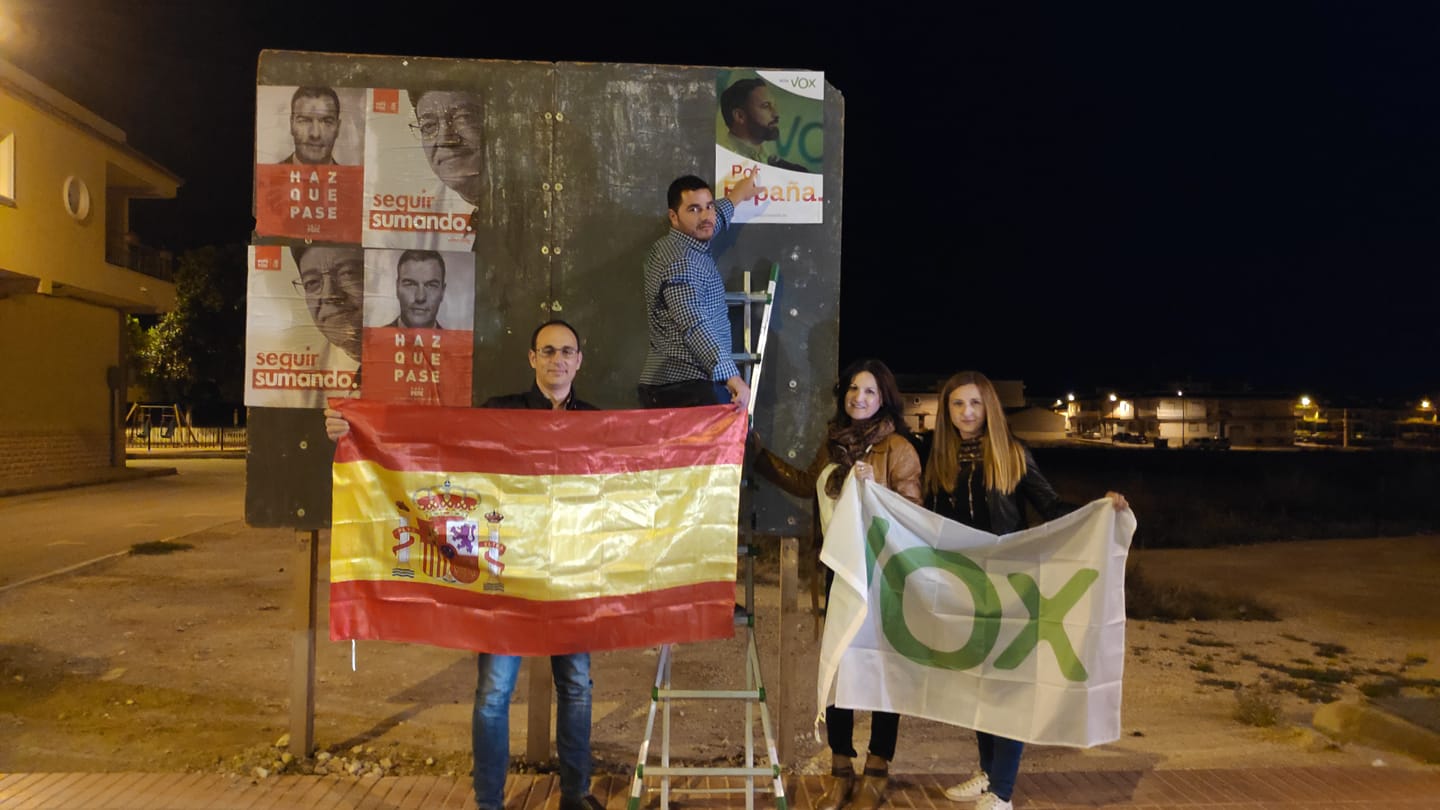 But General Barea has long flirted controversy himself, having been responsible for an episode in which a Hercules C-130 plane, from the Zaragoza Air Base, was used in 2006 to take 23 civil waiters to Madrid, where they served a meal to the Chief of the General Air Staff.
Despite the socialist minister José Bono ordering his arrest it was never carried out and Mestre Barea was subsequently appointed the Chief of Staff of the NATO Joint Command
However the decision to nominate a nephew is said to have surprised many local Vox groupings in the province who's discomfort was expressed at a recent partly gathering.
The ultras have also registered candidatures in Torrevieja with Carolina Vigara as head of the list; in Albatera with Irene Mompeán; and in Pilar de la Horadada with Cristóbal Pozo. But, have not been been able to complete municipal lists neither in Callosa de Segura nor in Cox.
The battle of the Vega Baja shows the disparity between the Alicante team and the team of General Mestre Barea, a dispute which can be buried at the moment by the electoral campaign but which will no doubt be argued with some vigour once the elections are over.
In Elche, the municipal candidate will be Amparo Cerdà followed by Aurora Rodil, Juan Antonio Alberdi, Pedro Linero and Matilde Garcia. In Santa Pola, the number one will be Mireia Moya while in Marina Baixa, the Benidorm bid will be led by David Pérez Brigido with Diego del Castillo in second place. Antonio Paño, Elisa Isabel Alonso and Juana Vera Aznar complete the list of the top five positions. In l'Alfàs del Pi, number one will be Juan Manuel Ramos Mengual with Amelia Maeso at number two.