BOXER Scott Fitzgerald's super welterweight bout against Anthony Fowler at the Liverpool Arena on March 30 sees the Preston born star follow in the footsteps of fellow Prestonian and ex-world champion Johnny Sullivan.
Fitzgerald, 27, brought up in my home city Preston, returned to training in Lancashire after a spot of pre-fight training in Marbella.
Fitzgerald, the 2014 Commonwealth Games welterweight champion, was invited to Spain by former world heavyweight champion Tyson Fury's trainer Ben Davison.
Fitzgerald sparred 22 rounds at MTK's Marbella gym with Morroccan welterweight Mohammed Rabii, who won a bronze medal at the 2016 Olympic Games in Rio.
Fitzgerald, who turned pro in 2016, undefeated in 12 pro fights, nine by KOs, a former GB teammate of Fowler, said: "I am on a different level. I'm confident I'll win."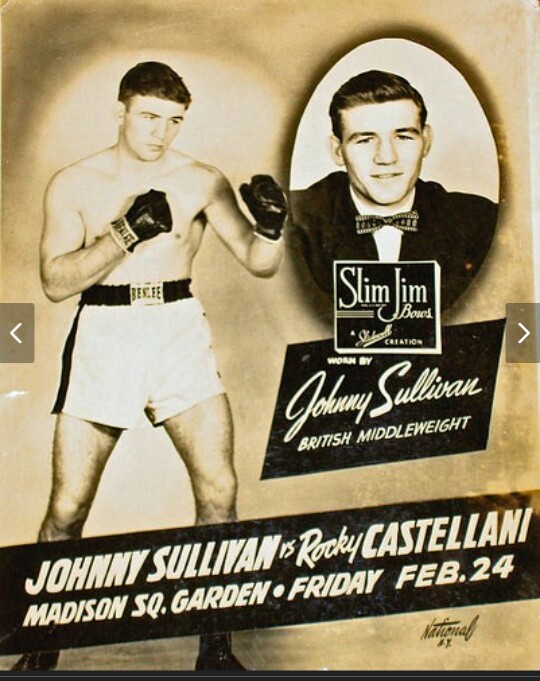 Sullivan, middle/lightheavyweight, had 97 fights during the 1940s-60s, winning 68 bouts, of which 36 were knockouts.
Sullivan went to America in 1952, aged 19, to further his boxing education and was based in New York where he trained in the famous Stillman's Gym, winning four of five bouts before returning to England.
Sullivan returned to New Jersey, America in 1956 and fought Joey Giambra – twice – Jackie Labua and Rocky Castellani.
The Castellani fight was top of the bill at Madison Square Gardens, New York – the first time a British born fighter had topped the bill at the world famous venue.
BBBofC British Middleweight title holder Sullivan died on February 4, 2003, in Chorley Hospital, Lancashire, after suffering a stroke, aged 70.