San Miguel Golf Society La Serena 16th Jan, 2019
The time of year for SMGS to fondly remember former Captain and President Colin Arkley through playing for a trophy named in his honour.
Whilst many current members will not have known Colin, those that have been with the society long enough recall a kind, generous and much liked personality who always had time for everybody.
And in what spectacular fashion the trophy was won this time around. Whilst scoring across the board was excellent, with 30 members getting 30 points or more and 7 bettering their handicap, Spencer Andrews (47) somewhat massacred all opposition, winning by 8 points from 2nd placed Russell Bailey (39).
In effect Spencer shot an under par round playing off his handicap of 11, an extremely impressive achievement on a course very much complicated by the presence of water on 16 of its 18 holes.
With Spencer clearly taking the main prize and Gold Category, Johan Lager and Mike Jordan respectively won the other two divisions of Silver and Bronze with far more humble 37´s.
Winning results, by category and in reverse order, were the following:
Bronze Category: 5th Dave Bishop (32 on CB), 4th Chris Hamblett (32 on CB), 3rd Alan Hill (33), 2nd Mick Roscoe (35) and 1st Mike Jordan with 37.
Silver Category: 5th Ivan Hanak (32 on CB), 4th Peter Girenas (33 on CB), 3rd Kyrre Skarsmoen (33 on CB), 2nd Adrian Roberts (33 on CB) and first Johan Lager with 37.
Gold Category: 5th Robin Eastman (37 on CB), 4th Hugh Reilly (37 on CB), 3rd Theo Boelhouwer (37 on CB), 2nd Russell Bailey (39) and 1st, with by far and away the day's best score, Spencer Andrews with a marvellous 47 points.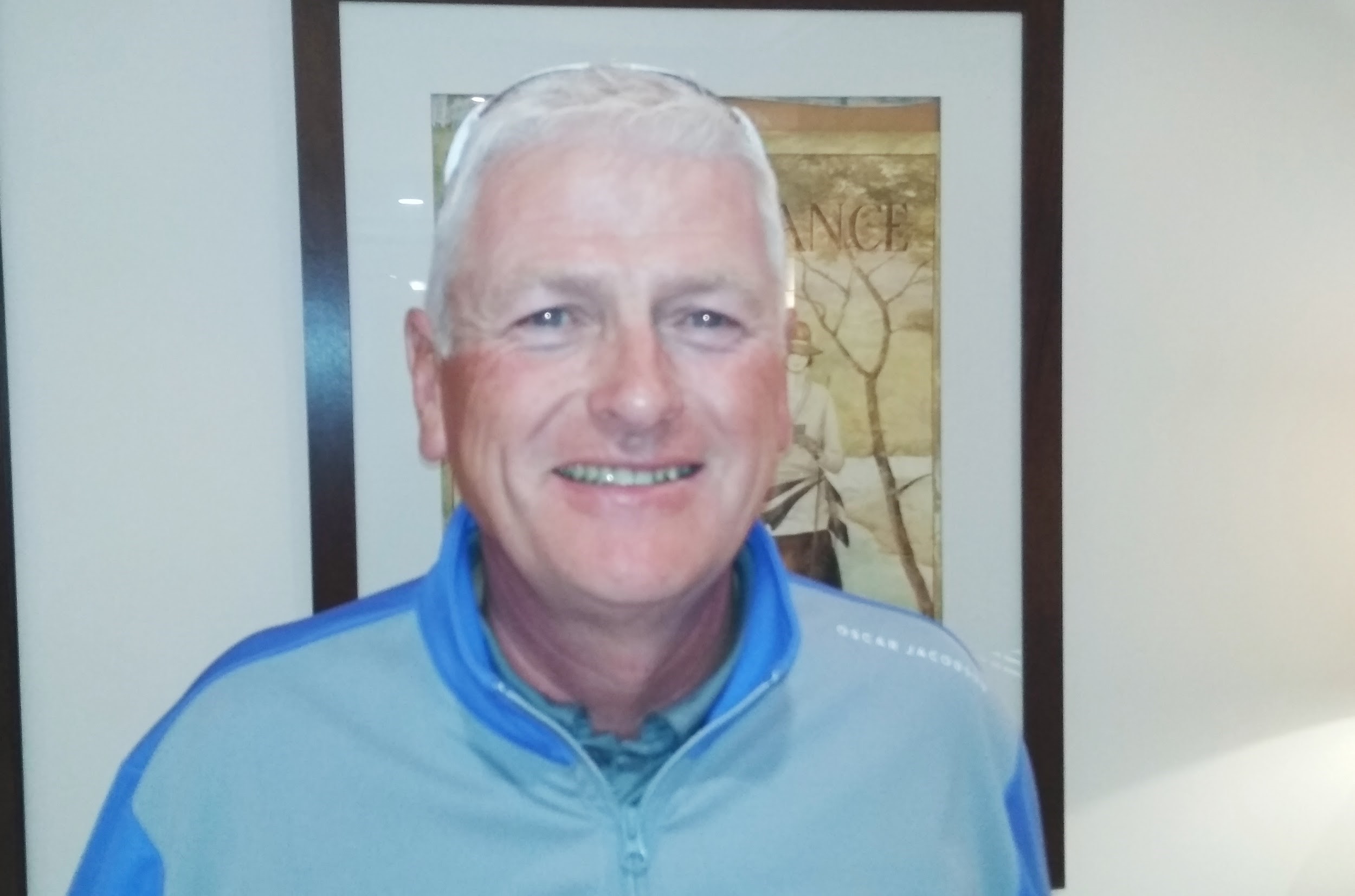 Nearest the pins (sponsored by Ron Stenhouse's Stenhouse Flooring): Hole 3 Mark Preston, Hole 9 Alan Hill, Hole 15 Chris Hamblett, Hole 17 Phil de Lacy.
Abacus (sponsored by Gordon Wilson of Glendale Engineering): Mike Inns
Best Guest Winner: Ken Hearn
Abacus: Mike inns
Our thanks go to all La Serena staff for their contribution to a very enjoyable day. Next week we will be at Vistabella, then on following weeks at La Finca and Las Ramblas. Keep up to date with all SMGS matters by logging on to our website www.smgs.org or simply give Captain Tony Smale a call on 628 227 687.