The Southern Costa Blanca Jewish Community this week celebrated Simchat Torah, the Jewish festival of the giving of the law. This week it was celebrated in the recently excavated ruins of Lorca synagogue in Murcia. The synagogue was discovered in the earthquake a few years ago.
This was the first Jewish service held there since the Spanish Inquisition which began in 1492. The evening started with blowing of two shofars by Aron and Noah Tiller. These are rams' horns which were blown in biblical times as an alarm signal. These days they are blown to herald in the Jewish New Year, Rosh Hashana.
In Lorca many tears were shed as the shofars sounded to start this highly emotional service. During the service every man present carried one of the two sifrei torah (scrolls of the law) around the synagogue, and then read from the Hebrew writing in them. Prayers for the sick members of the Community along with those for the safety of Israel were also read.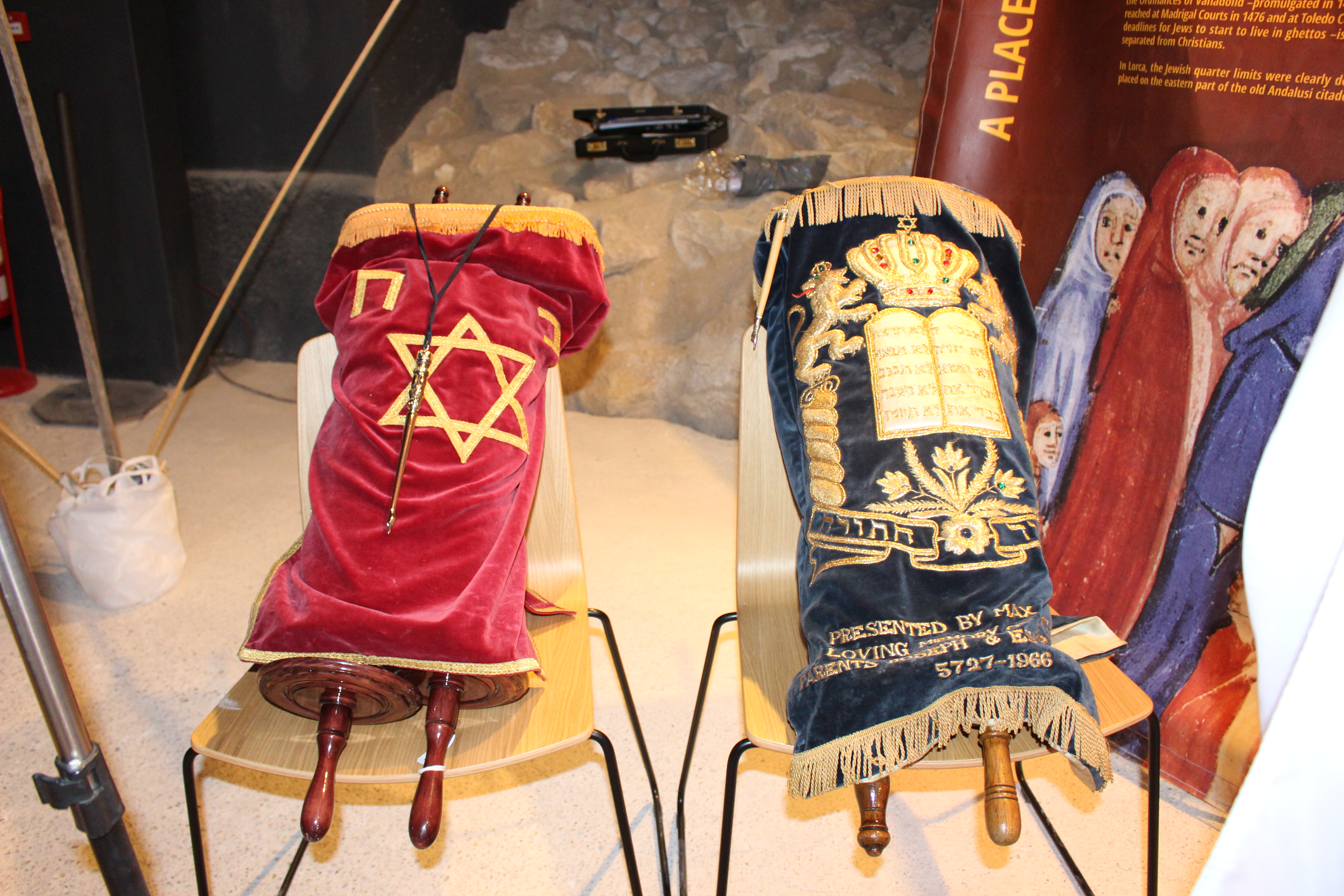 One older member of the Community celebrated his second Barmitzvah. This is when a member reaches 83 years of age.
Over 70 people attended from Spain, Germany, Sweden, Egypt, the Cayman Islands and England. Messages of support were received from around the world from descendants of Spanish Jews who were exiled during the Inquisition. The Spanish government recently offered Spanish citizenship to descendent of the Inquisition and over 4,000 have taken up the offer.
The community meet the last Friday of the month. For further information about the Southern Costa Blanca Jewish Community please e-mail
jsh120@hotmail.com
jsh120@hotmail.comat alan201150@hotmail.com.