Summer is a time when many people use contact lenses, for flexibility, the freedom to play sports, choose the sunglasses they want, or to dress to impress at all the summer events. However, summer can be a tough time for contact lenses due to the heat and endless days at the pool or the beach, so we've asked Louise Stone, from Specsavers Opticas Calpe and Javea for their advice on how to use contact lenses this summer.
Take care with air conditioning
Air conditioning can dry out your eyes, making them feel itchy and irritated and this is a particular issue for contact lens wearers. Switch air conditioning off where possible and avoid fans and air jets pointed directly towards the eyes to control this. Eye drops can help keep your eyes hydrated if this is a problem for you over summer.
Remember to remove them before swimming
It is tempting to just dive into the pool or sea on a hot summer's day, but exposing your contact lenses to water is risky. This is because water is full of bacteria including an ameba called acanthamoeba. If this gets under your contact lens and multiplies it will irritate your eye and can cause a serious infection which can lead to permanent visual impairment or blindness. Of course this is rare, but it is important to take the risk seriously and remove contact lenses before swimming. If you swim a lot, it's worth investing in prescription swimming goggles to protect your eyes and maintain good vision.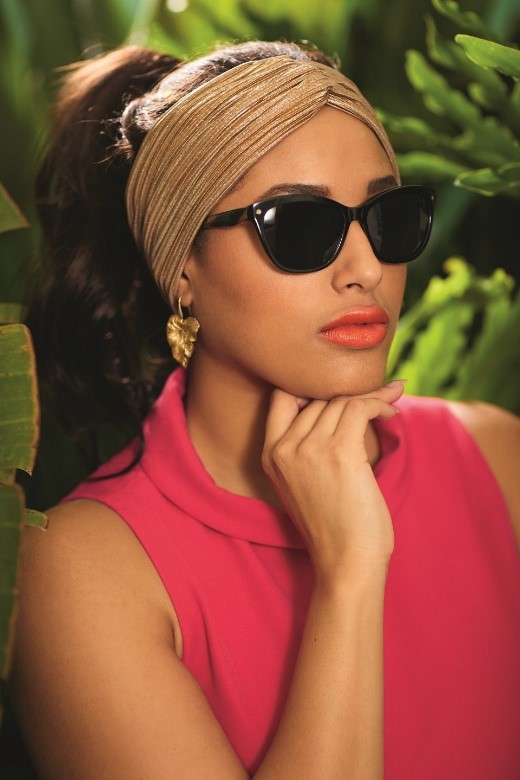 Don't forget your sunglasses
A key benefit to contact lenses in summer months is that you don't need prescription sunglasses, and you don't have to keep switching between your normal glasses and sunglasses. However, most contact lenses don't protect the eyes from the powerful UV rays at this time of the year, so it's important to always wear good quality sunglasses with 100% UV protection whenever you're out in the sun.
Specsavers Opticas have just launched their new easyvision aquiane daily disposable lenses. These innovative silicone hydrogel lenses were made with comfort in mind, providing everyday value, convenience and health benefits for just 16,50€ for a box of 30 lenses. For more information and to find your nearest store visit www.specsavers.es