The first vessel of the Aquarius fleet, the Italian ship Dattilo, arrived in the port of Valencia after eight days at sea at 06.50 hours on Sunday morning with 274 people on board: 182 men, 32 women and 60 children. Accompanied. The boat entered to port shortly before six thirty taking about 20 minutes to dock.
The migrants began to descend at half past seven where they were attended to by over 1,000 Red Cross workers as they stepped off the ship. Police officers were also been drafted in specifically to handle their arrival.
The Dattilo, an Italian Coast Guard ship, was carrying the largest number of minors in addition to the seven pregnant women.
The arrival of ships was staggered to improve the reception facilities provided to the 629 migrants. The Aquarius, the second vessel – from the NGO SOS Mediterráneo, arrived at 9 am, while the Orione de la Marina Militare docked in Valencia at around midday.
As to whether they will stay in Spain or not, Red Cross Valencia explained that it will depend on whether they choose to settle or continue with their migratory route.
The Minister of Development, José Luis Ábalos, said on Saturday that migrants on board the Aquarius will receive a "special authorization" of just one month after which they will be treated in accordance with Spanish law.
The first ship of the Aquarius fleet arrives at the port of Valencia
On behalf of the Generalitat, the 'president', Ximo Puig, praised the "wave of solidarity" that Valencian society has exhibited with the reception of Aquarius. "We have gone from València de la Gürtel to the Comunitat de la solidaridad", he said, as he defined it as an act of humanity, "as happened 80 years ago in other countries when Spanish Republicans had to go into exile".
The vice president and spokesperson of the Consell, Monica Oltra, said that the Valencian society "leaves no one adrift" while the city's mayor, Joan Ribo, described Italy's decision to turn the vessel away as inhuman.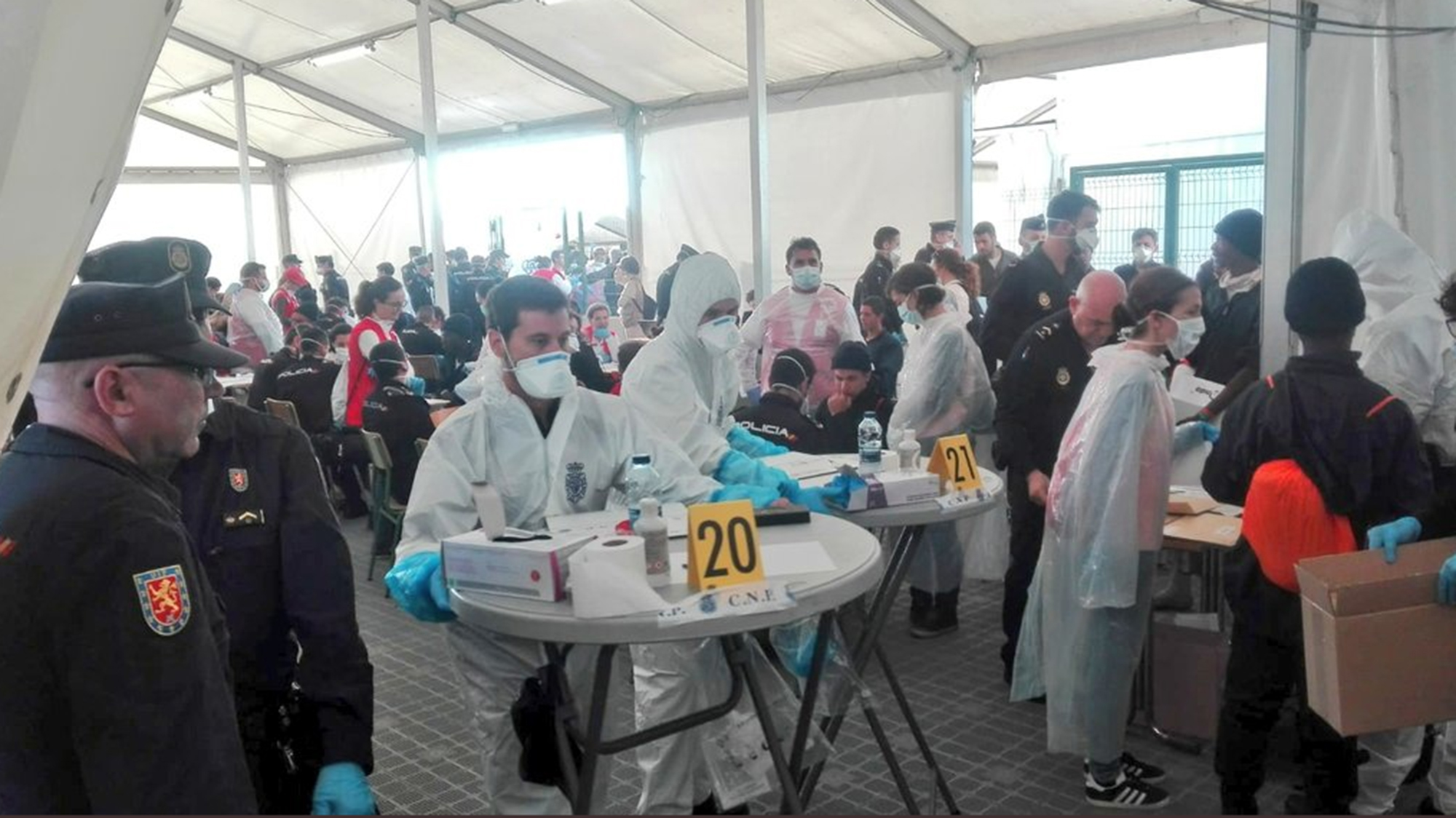 The migrants aboard the Aquarius fleet spent 20 hours in overcrowded rubber dinghies before being rescued. They have since spent a week aboard the rescue ships in rough seas – with many suffering seasickness.
According to the medical charity Médecins Sans Frontières, they come from 26 countries. Most of them are from Africa but others are from Afghanistan, Pakistan and Bangladesh.
Officials say the rescued migrants include 123 unaccompanied minors, 11 children under the age of 13 and seven pregnant women.