Cruz Azul Murcia has stepped in to help local charity, Caminando con Ellos (CCE) at Los Infiernos Perrera, who have been inundated with abandoned pups. "We received a desperate plea for help from the charity." said Cruz Azul President, Lyn Baines.
"The Cruz Azul volunteers all voted to ring-fence some of our donations to help local rescue charities, who work so hard to deal with the problem of abandoned animals, and we were able to make a donation to CCE to help with vet fees."
Although Cruz Azul exists to help pet owners on low incomes with vet fees for their pets, they are also active in helping urbanisations to manage cat colonies, as well as campaigning for no kill policies in local perreras and encouraging people to have their pets neutered to reduce the abandonment problem in the Murcia region.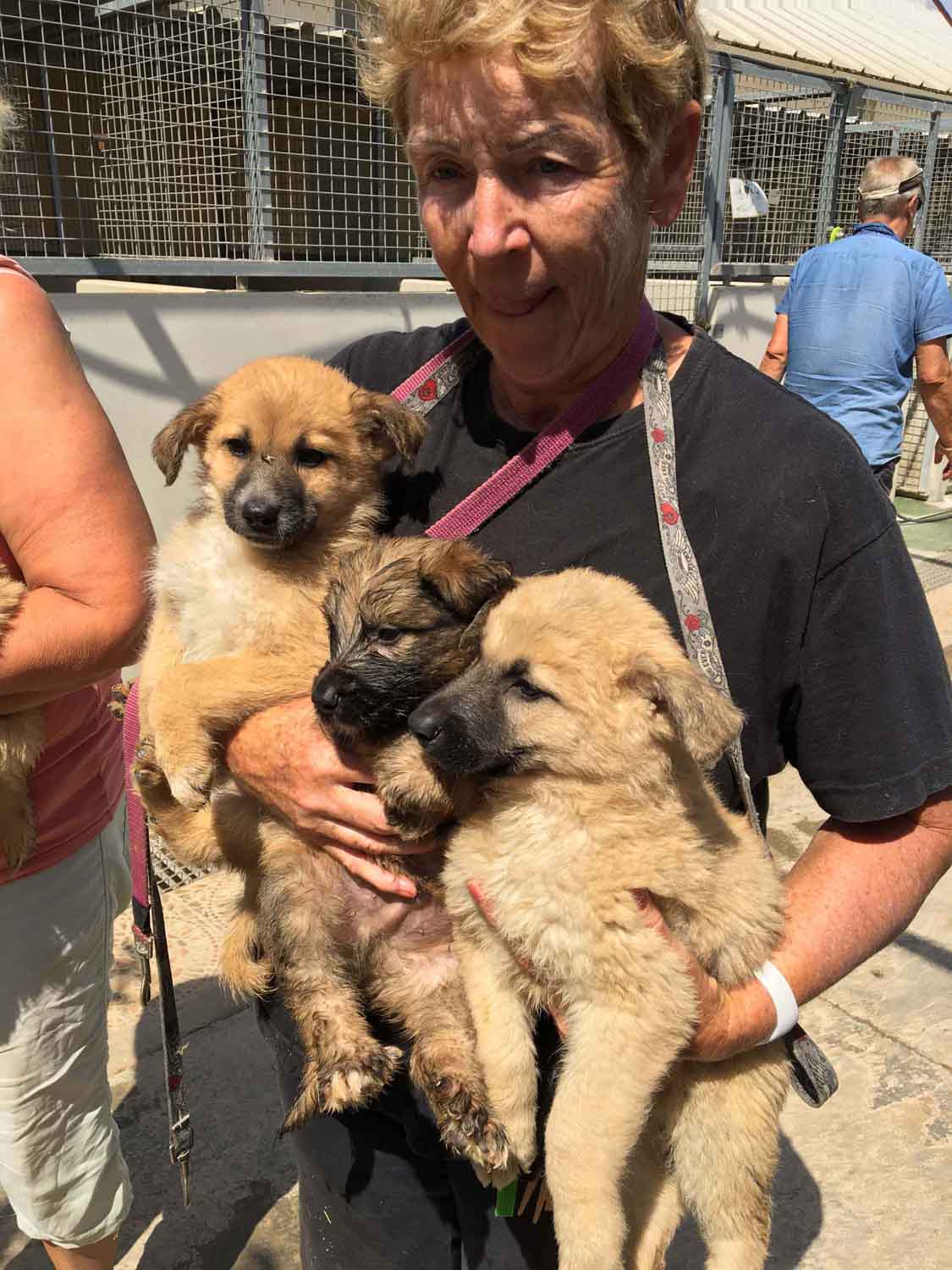 Seven of the pups were left in a box, by a bin, in Torre Pacheco, where they were blindly running about, but they are now safely in the care of CCE and Los Infiernos Perrera Supporters (LIPS). In the past week, Los Infiernos Perrera has also taken in 8 Galgo puppies with a mum and another mum who came in with one pup, who is also feeding the Galgo babies.
As if that wasn't enough to cope with, a mum with 10 pups of her own and a further ten pups arrived the next day, so CCE and LIPS now have in excess of 50 pups to take care of and find homes for!
Some of the pups have had their first vaccination and are looking for loving homes. The biggest problem is that, if they don't get homes when they are little and fluffy, they become adult dogs that stay in Los Infiernos for years. "We have more than 200 dogs to take care of at the perrera and it costs a lot to do that.
We have very few volunteers, but we do our best to make sure that they are socialised and walked each week" said a spokeswoman for LIPS. "It's a constant battle, with people even putting pups in a bag and throwing them over the wall of the perrera, so we desperately need funds to cover food and vet fees" she said.
If you can help by giving LIPS a donation or if you want to volunteer or can adopt a dog, please contact: losinfiernosdogs@hotmail.com
Cruz Azul Murcia is a registered charity (No. 11.720/1a) and exists to provide veterinary care for the sick and injured pets of people in need and to promote responsible pet ownership.
If you or someone you know needs help, or you would like to volunteer or donate, please call 693 017 616 or visit their website: www.cruzazulmurcia.com
For further information, contact Lyn Baines Phone: 693 017 617 Email: info@cruzazulmurcia.com