The 14 year jail sentence of Charlie Bevill-Warcup for the murder of his partner in San Miguel de Salinas in September 2014 has now been confirmed. The ruling, made public on Thursday by the Superior Court of Justice (TSJCV), ratifies the ruling made in July last year by the Seventh Section of the Court of Alicante, following the guilty verdict of the jury.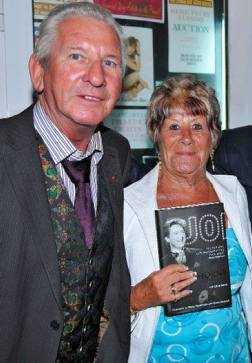 He has also been ordered to pay compensation of 37,000 euros to each of the children of Rosemary Broadwell, his 76-year old former partner.
Bevill-Warcup is said to have been under the influence of alcohol at the time that he beat his partner to death with a walking stick after an argument said to have been about money. The murder took place at la calle Bohemios de la urbanización Balcón de la Costa Blanca, in San Miguel de Salinas.
Two days after the incident he drove her to a secluded area in Algorfa where he tried to bury her body in a shallow grave, covering her with branches, before reporting her disappearance to the Civil Guard.
However he ended up confessing the crime in March 2015, according to the public prosecutor who is seeking a sentence of 19 years in jail.
The sentence was appealed before the TSJCV by a private prosecution, which asked that the jail term be increased by 6 years, from 14 to 20 years. Although the Prosecutor's Office supported the appeal it was overturned by the court.
A second appeal was also presented by the defence team, but in relation to the 37,000 euro payment rather than the jail sentence. This too was upheld by the court.