Get on the phone now and get your ticket and the opportunity to pay a tribute to the young boy who has touched everyone's heart following his tragic death on La Zenia Beach last week.
Young Kai Fawcett will be remembered at a Candle Light Supper to be held at The Emerald Isle next Monday 16th April from 6pm.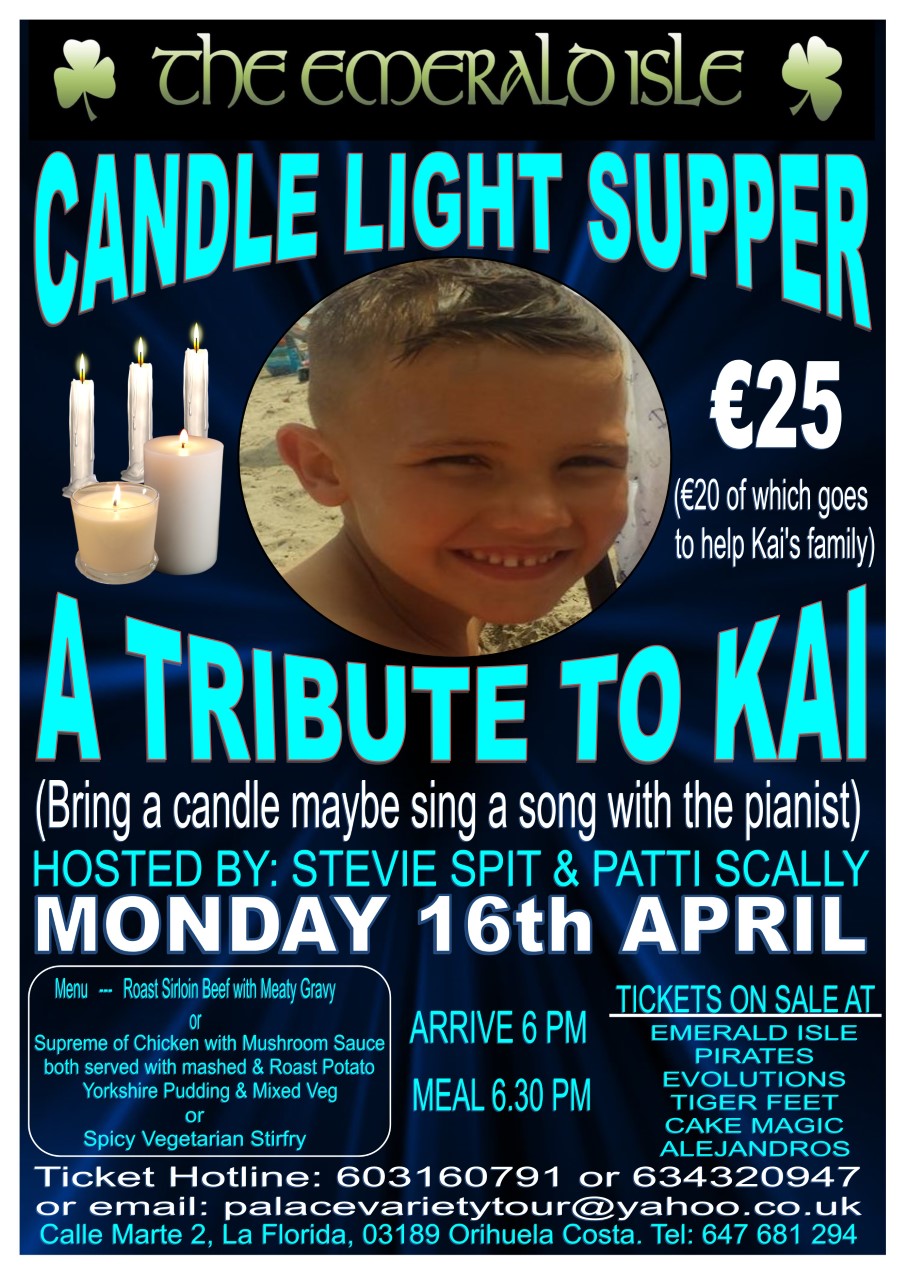 The evening will be one of dignity, respect and remembrance for a young boy who, only 7 days ago, was selling raffle tickets himself at the Emerald Isle, raising funds for another local cause, The Tasha Appeal.
Hosted by Stevie Spit and Patti Scally from Abba Elite, with the accompaniment of a pianist who will play the night away and accompany any singer who might want to pay tribute himself.
Tickets are on sale at 25 euro apiece, 20 of which will go to Kai's family to help with expenses at this extremely difficult time. Everyone attending is also encourage to bring along a candle which will be used during the course of the evening as a vigil to the popular young boy.
The ticket Hotline is 603 160 791 or you can reserve them online by emailing: palacevarietytour@yahoo.co.uk