Rather than allow a disuse plot in Campoamor to further deteriorate, almost 150 residents got together on Friday evening to turn the area into mini nature reserve, with the reforestation of almost a hundred trees.
Organised by the leisure magazine Campoamor.com, and through social networks, the residents of Campoamor flocked to the area in droves.
The plot was toward the top of C/ Saavedra Fajardo. It was in extremely poor condition, covered with debris and completely unloved and unused, but in the space of less than an hour, with the joint efforts of local residents, children and adults, as well as community leaders and local councillors, the area was turned into an habitat that will now be cared for and developed in the future.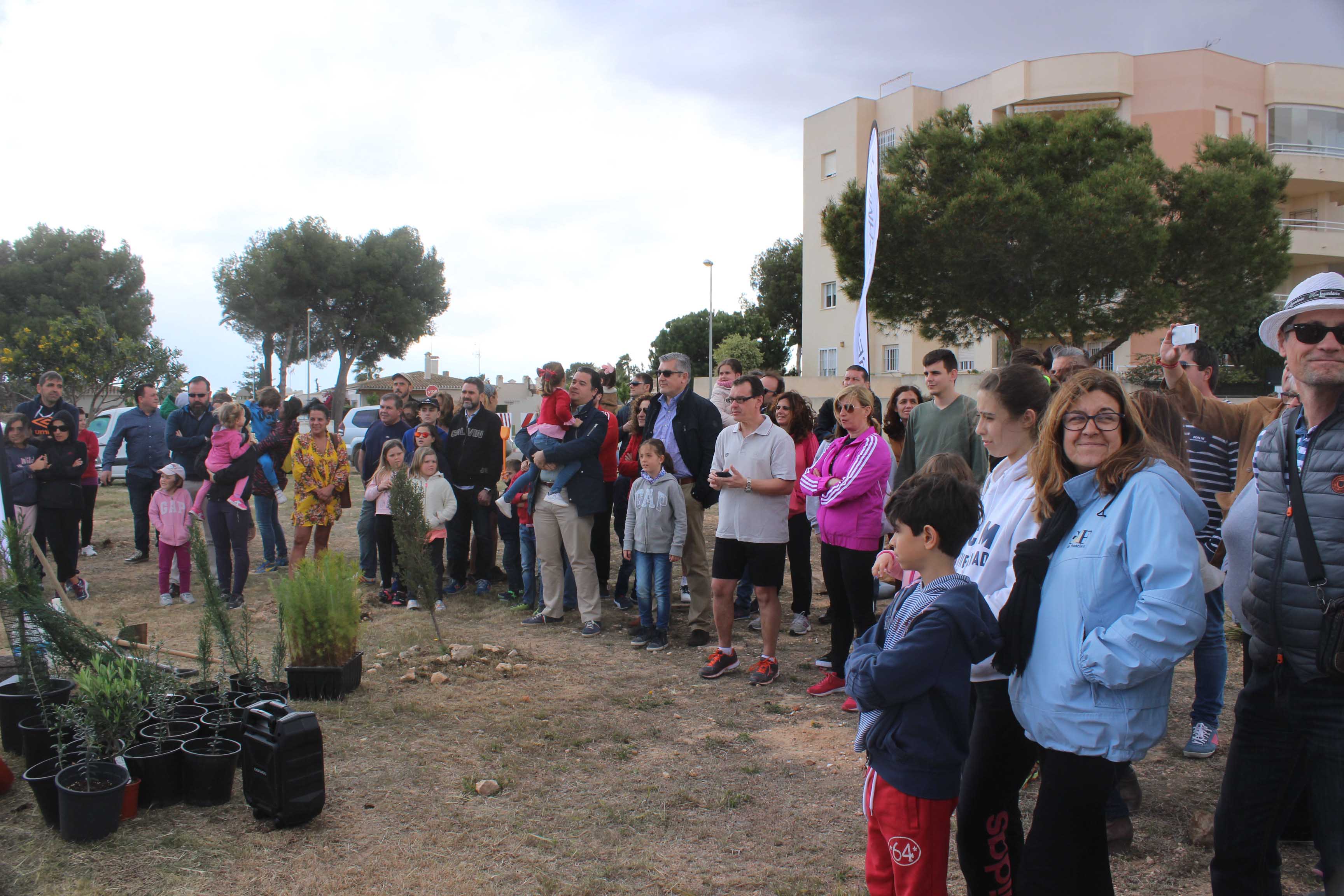 The shrubs were all paid for by local estate agent Moreno Schmidt who bought the trees and commissioned commemorative t-shirts of those attending.
There were also presentations to Daniel Robles, the proprietor of the local news sheet Campoamor.com for his work in the community and to Carlos López Bernal, in recognition of his dedication in maintaining the first trees that were planted in 2015, and the one local individual who selflessly helped to turn the project into reality.
After a short speech by Matías Moreno, the General Manager of Moreno Schmidt, the councillor of the coast Luisa Boné thanked everyone for coming along. She spoke of the importance of the project saying that trees are absolutely vital. "As the biggest plants on the planet, they provide us with oxygen, store carbon, stabilise the soil and give life to the world's wildlife."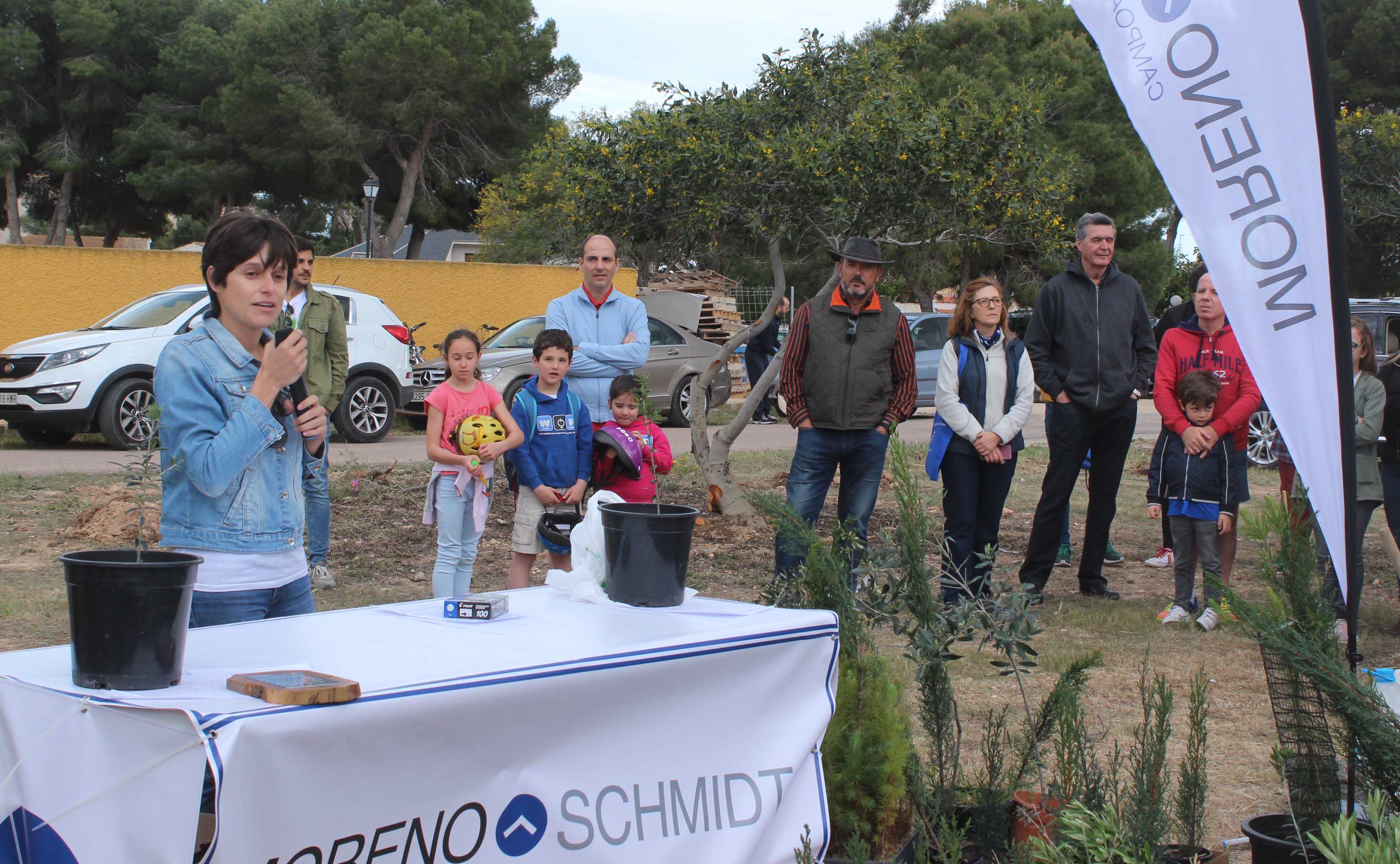 She said that "it is critical that woodlands, and trees in urban settings, are planted, preserved and sustainably managed and the small steps made this day in Campoamor will prove of great value to the area in the coming years."
Following the speeches the trees were handed out to individuals who spent the following 30 minutes plaining them across this previously deserted plot.