MABS San Javier is hosting a Race Night on Friday 9th March at the Las Claras Centre in Los Narejos, Los Alcazares. Doors open at 7.30pm and the fun starts at 8.00pm.
This event promises to be a great night of fun and you might even be lucky on the tote! Horses and jockeys are available for sale in addition to the tote. The Las Claras bar will be open for drinks.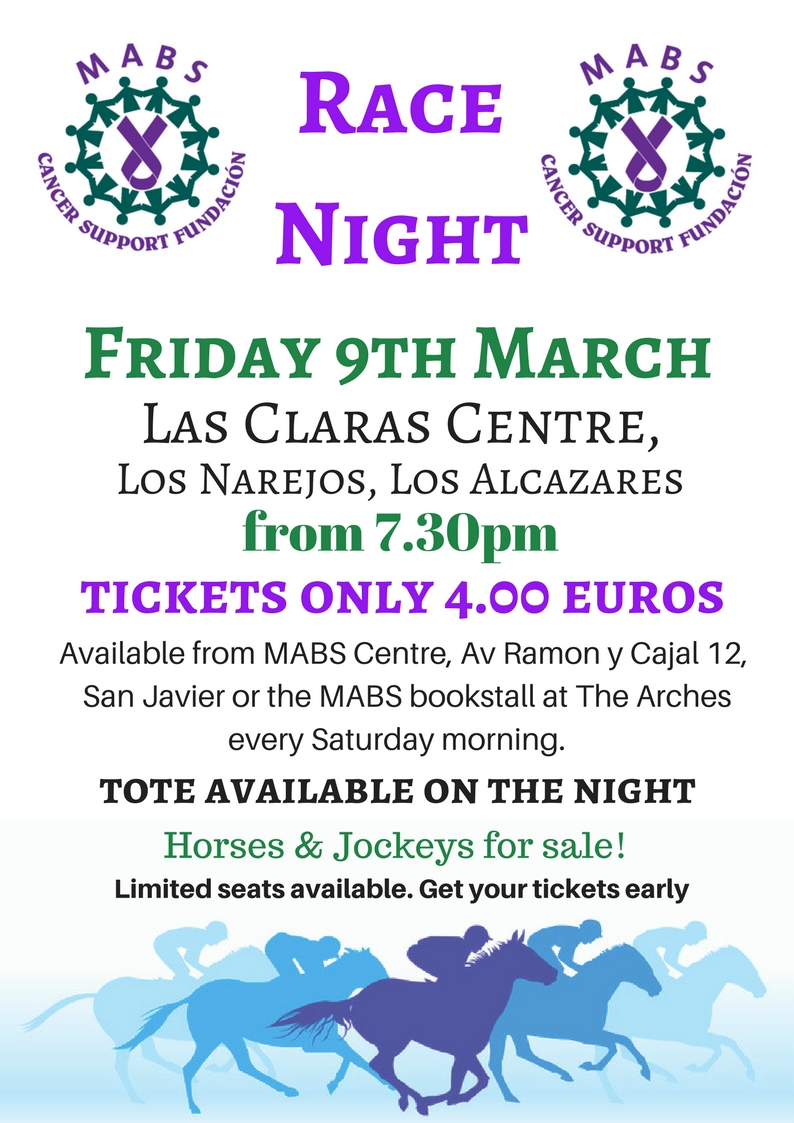 Tickets available for just €4.00 each from the MABS Centre, Avenida Ramon y Cajal 12, San Javier or from the MABS bookstall at the Arches on Saturdays.
You can also pay on the door if you don't have a chance to buy a ticket in advance. If you wish to reserve your ticket please email mabsdonnawalsh@gmail.com