The American College in Spain inaugurated its new campus last week, which is located in La Alzambra, next to Vasari Business Center. The event was presided by the Mayoress of Marbella, Ms. Angeles Muñoz, and it was attended by a large number of journalists from the local media and the business community of Marbella.
Ms. Angeles Muñoz, together with the Campus Director of The American College in Spain, Ms. Melissa Butler, inaugurated the new premises of this prestigious American institution. The American College in Spain is an International Center of Broward College, the 5th largest university in the US. The center has been offering academic programs in the Costa del Sol for more than 5 years and for nearly 50 around the world.
During the event, the first and only American High School program on the Costa del Sol was introduced. The High School Program, which has been operating in Marbella for 2 years, is fully accepted by universities in the United States.
Ms. Muñoz emphasized the importance of having educational institutions in Marbella such as The American College in Spain, that help attract students from around the world and the region, especially during the low season.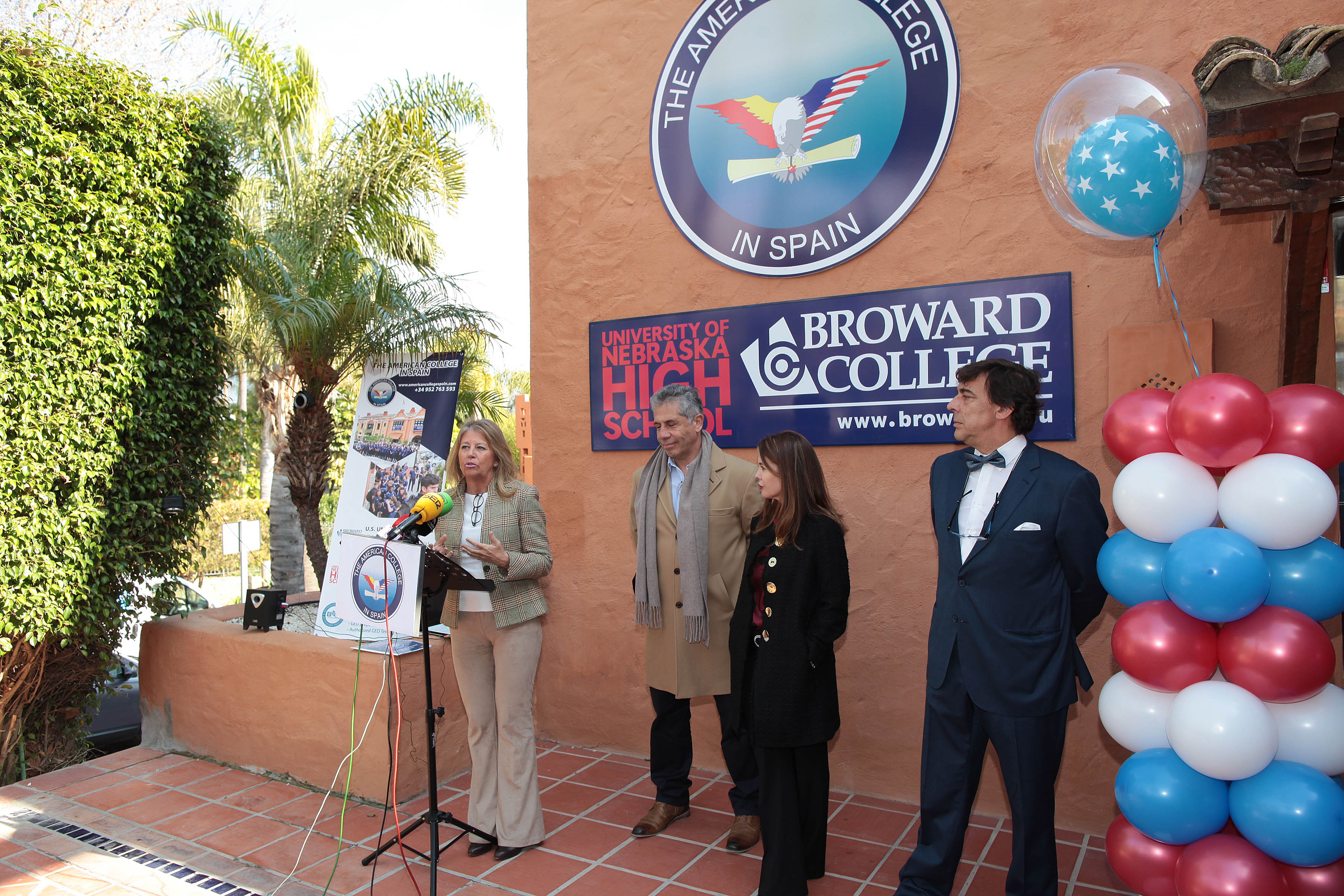 The High School Program, offered by The American College in Spain, is conducted with the support and accreditation of the University of Nebraska High School. Thanks to this accreditation, students can complete their studies in Marbella and obtain their High School Diploma, which will allow them to apply to any university in the US, Canada, or other countries worldwide.
Following the presentation, the attendees were shown around the new premises. "Although we do not have a huge campus, these are state of the art facilities. The most important aspect of our center is that it offers excellence in education, fully accredited studies, a personalized education system with a maximum of 16 students per class, and highly qualified faculty", declared Melissa Butler, the Campus Director.