An EXHIBITION of paintings and artwork by Costa Blanca-based artist Ronen Zlotogoura will be taking place at the new Dolores cultural centre from September 9-19. The exhibition, which is titled Naturalism, will highlight the treatment of forms, colors and space as they appear in nature. Ronen specialises in Hyperrealism which are paintings that look like high resolution photographs but are actually hand painted.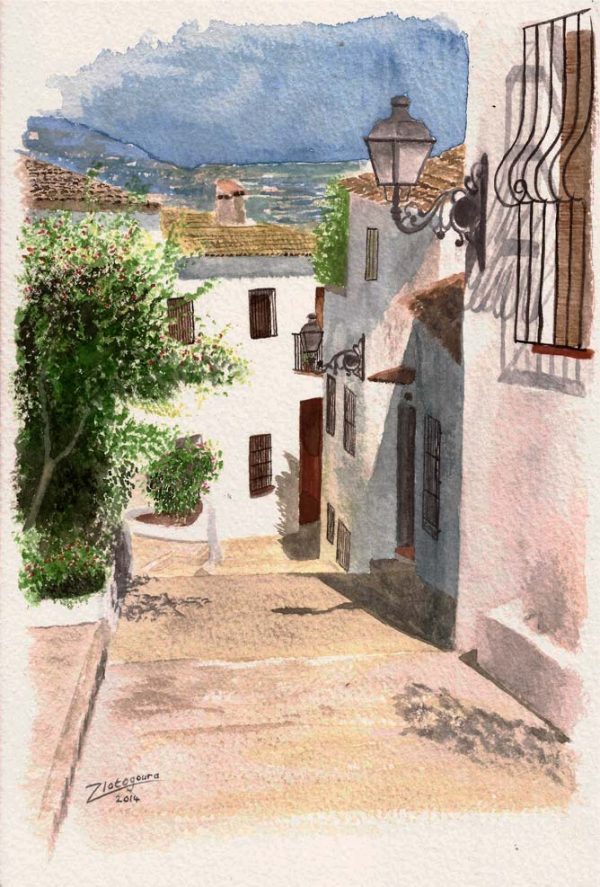 Due to his background in the auto body repair industry his usual medium is airbrushing using automotive paints. He has applied his technique to canvas, metal panels, wall murals and vehicles such as cars, motorbikes and boats. Combining his passion of cars and fine art he has created a collection of paintings that showcase the elegant styles and designs of both classic and modern super cars.
Having moved from London to Alicante 14 years ago, Ronen has made a name for himself for producing very high quality artwork. As well as serving his private collectors he continues to personalise motorbikes on a regular basis for Harley Davidson Alicante, and teaches art classes every Monday and Thursday morning at his studio in Dolores
At the exhibition you will also be able to see his beautiful water colour paintings of quaint Spanish lanes in the old part of Altea.
Admission is free and everybody is invited to the inauguration on Saturday the 9th of September at 20.00 when refreshments will be served. From September 10-19 Naturalism opening times will be 17.00-19.00, except for the 15th when it will be closed for the day.
The cultural centre is situated at Calle San Antonio, 2, 03150 Dolores, Alicante
For more information contact him on;
653 401 856 – ronen@zlotogoura.com – Or visit www.zlotogoura.com