More than 160 cars will go under the hammer at the Classic Car Auctions June Sale at the Warwickshire Exhibition Centre on 10th
21 Jaguars are listed for sale including a desirable E-Type.
BMWs are much in evidence in the lot list with 16 examples on offer.
Over 160 classic cars, including 21 Jaguars, 16 BMWs and 11 Porsches, will be offered in the one the biggest auctions of the year in the Classic Car Auctions June Sale at the Warwickshire Exhibition Centre on Saturday 10th June.
One of the stars of the show will undoubtedly be a beautiful blue Jaguar E-Type Series III V12 Roadster with just 39,000 miles on the clock. In excellent condition this car has been lovingly cared for and reconditioned with a close eye on authenticity. The striking E-Type is estimated to sell for between £70,000 and £80,000.
Another classic sure to attract attention is a stunning 1967 Austin Healey 3000 MKIII. A limited edition 'Big Healey', it comes finished in metallic golden beige and is one of only 35 right-hand drive Anniversary BJ8s produced in this colour, and possibly one of only 15 with a red leather interior. With less than 35,000 miles on the clock, a comprehensive history file and heritage certificate, the Healey is expected to sell for between £65,000 and £75,000.
Classic Car Auctions prides itself as an auctioneer of 'Everyman' classics and while the E-Type and Healey are expected to fetch big prices there are plenty of affordable classics on offer this weekend. For anyone just starting out in the world of classic cars one of the most interesting on sale is an entry-level 1967 MG Midget MkII which is expected to sell for between £5,500 and £7,500. The lovely green MG sports a 1275cc engine, despite the impression given by its early styling, and features front disc brakes and semi-elliptical rear springs.
BMWs and Mercedes marques are proving to be a big this year and the June sale is no exception with 16 of each going under the hammer this weekend, and a number of Daimlers, Bentleys and Rolls Royces are on offer to add a gloss of luxury and some very attractive buys. One such car is an amazing 1978 Daimler Sovereign with just 399 miles on the clock after spending almost its entire life in a museum. This remarkable find is expected to go for between £25,000 and £30,000.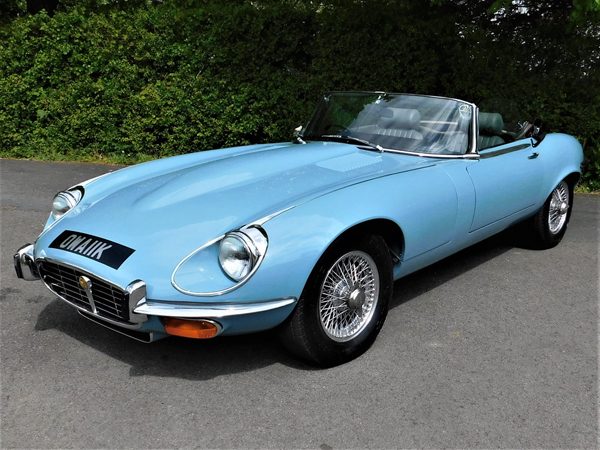 As more fast fords slip into the modern classic category it is no surprise to see a range of excellent Capris, Escorts and Mustangs coming to auction this weekend and that includes a very special 1987 Ford Capri 280 'Brooklands', a couple of Escort RS Turbos and an iconic 1980 Escort 1600 Sport.
For fans of the Mini there are nine on offer including a highly desirable and rare 1966 Downton-tuned Austin Cooper 998 in near pristine condition after an extensive mechanical restoration. An important example in historical terms and once featured in Classic Car magazine, the Mini has an estimated sale price of £35,000 -£40,000.
Affordable Porches are much in evidence with 11 on offer, ranging in price from an eighties super car era 911 Turbo estimated at between £50,000 and £60,000, down to a 2001 Boxter expected to sell for between £5,000 and £7,000, and a 1989 Porsche 911 3.2 Carrera Coupe Sport restoration project modestly guided at between £12,000 and £15,000.
With TVRs, Triumphs, French and Italian classics and a smattering of 'Fast and Furious' Japanese icons, including a 1991 Honda NSX Manual, plus a DeLorean and even a time-warp, immaculate, 1978 Honda Civic 125, there is something for everyone in the June Sale.
A special viewing afternoon will be held on Friday 9th June from 12pm – 6pm at the Warwickshire Exhibition Centre, near Leamington Spa. The sale itself begins at 12.30pm on Saturday 10th June. Bidders unable to attend the sale in person can bid online, by phone, or by leaving a commission bid in advance of the sale. To find out more about the CCA June Sale please visit http://www.classiccarauctions.co.uk/cca-june-2017-classic-car-sale.