I'm sure we all have precious photos that have deteriorated, simply with time, poor storage – or due to getting mildew in a humid climate. Maybe you have a special wedding, baby photo or old pictures of past generations you would love to have restored, duplicated, or made larger?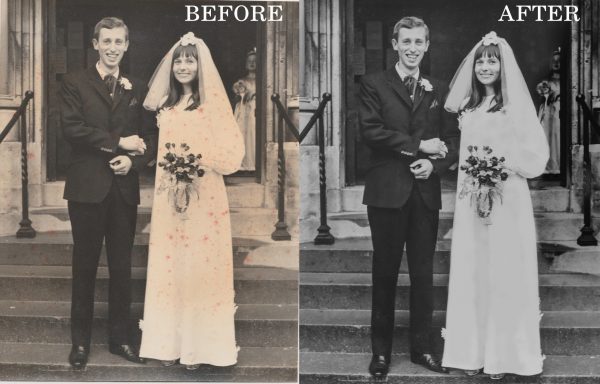 David Stokes can, in many cases, digitally restore your photos to their former glory. The original photos are scanned into the computer and then magically manipulated to bring back detail and sharpness.
There are more details on www.davidstokesphotography.co.uk and you can 'chat' online to him via the website.
David also teaches the basics of using your DLSR camera, and runs courses on the use of Lightroom.