The Annual Santa Walk took place on Sunday 11th December. After being postponed the week before, because of bad weather, it was still a great success.
This was our seventh Santa Walk and the third one from Zenia Boulevard.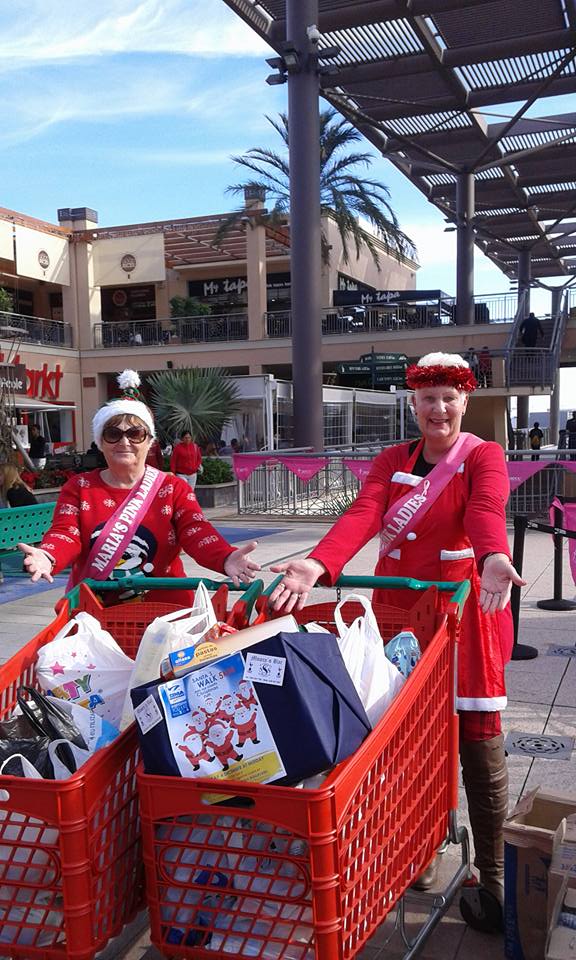 We would like to thank Zenia Boulevard for hosting the event, Simon Morton and Dan Davy of Sunshine FM for providing the entertainment in the Boulevard and on the walk. To Trainer John for the loan of his pick-up truck which became Santa's sleigh for the day.
A big thank you to all of the walkers that took part and everyone that brought donations for Reach Out and Elche Childrens Home. To the local police for our escort and of course, all the Pink Ladies and Panthers.
Together a fantastic €1056.04 was raised on the day, in the beautiful sunshine!
Our office in Playa Flamenca C.C will be closed from 17th December to 9th January 2017. Appointments can still be made on our webpage www.pinkladies.es and for emergencies, call Maria direct on 633 487 595.